Lists
Get to know Mexican DJ Sainte Vie through these 5 great tracks
Artist makes his debut in Brazil on November 4th, as headliner at Warung Beach Club; get in the mood with this special tracklist
Marllon Eduardo Gauche
30 October 2023
A deep, mystical, enchanting sound.
Sainte Vie is like a maestro of emotions, an artist capable of controlling and evoking the feelings of those who listen to his music, whether at home or on the dance floor.
Born in Mexico but currently living in Miami, United States, Sainte Vie became a known name in Dance Music scene, especially after the pandemic, when he used his sabbatical to delve deeper into musical productions and release materials that make even the most critical people go crazy.
He knows like few others how to create sublime melodic progressions, which brings a lot of personality and vivacity to his songs, giving an above-average tone of emotion.
Throughout his relatively short career, he has worked alongside WhoMadeWho, remixed Sam Shure, NTO and Acid Pauli, as well as having released on Rose Avenue, Cercle Records, Kompakt and his own Akumandra.
On November 4th, we will have the opportunity to see him in action for the first time in Brazil, at the iconic Warung Beach Club, a place that undoubtedly matches his sound aesthetic perfectly. He will be accompanied by Awen and HOO on a night that promises to be a storm of emotions - secure your tickets here.
If Sainte Vie is still a new name for you, this list will help you place it in a privileged position on your best playlist.
Turn up the volume and get to know the artist through these five tracks we selected: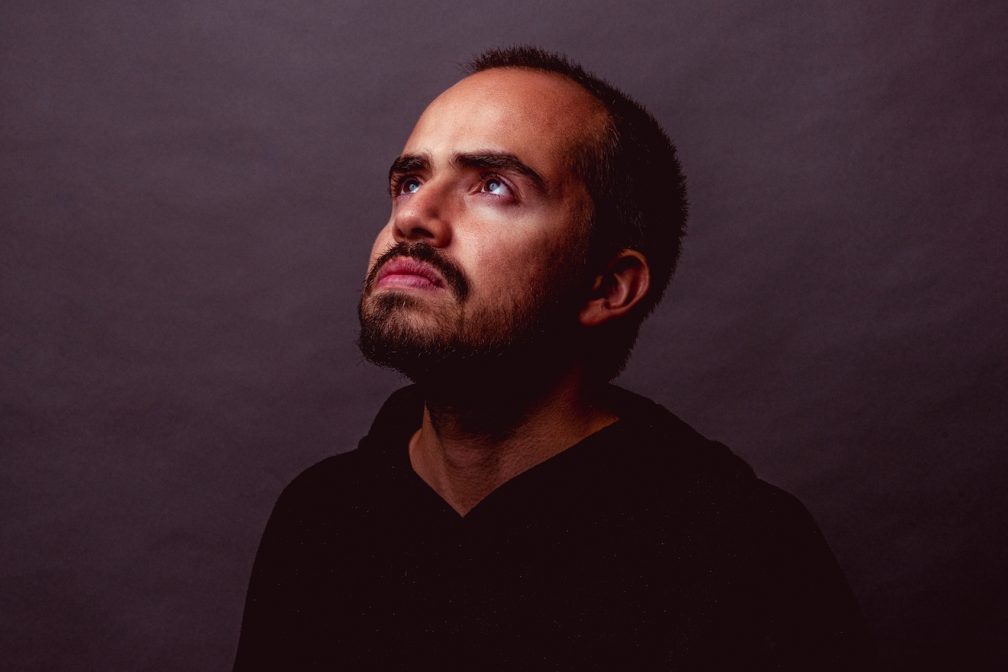 1 Sainte Vie 'High Seas' [Akumandra]
This track can be considered his first big success. With more than 5 million plays on Spotify alone, 'High Seas' was revealed in July 2019 and is to date the best-selling track on his label, Akumandra. The highlight is the emotional depth and progression with arpeggiated synths that the track builds throughout its 10 minutes.
2 Sainte Vie, WhoMadeWho 'Hibernation' [Kompakt]
In 2020, during the pandemic, the prodigy trio WhoMadeWho released a 12-song Kompakt album produced 100% in collaboration with several artists, including names like Frank Wiedemann, Mano Le Tough, Adana Twins, Michael Mayer and others.
Alongside Sainte Vie, we receive 'Hibernation', a track that flows effortlessly through time and space with an inspiring edge and a subtle melodic dose.
3 Sainte Vie 'Cenote' [Cercle Records]
'Cenote' was part of the Cercle Stories project, a live session recorded in an incredible setting - as fans of the brand are already used to watch - for Cercle Records releases.
The cenote (a type of natural cave) where the video was recorded is located in Tulum, Mexico, the country where the artist is from; the track has a kind of 'divine vocal' that uplifts and connects perfectly with the place.
4 Aalson 'Oddes' (Sainte Vie Remix) [Akumandra]
Showing that he doesn't disappoint when called for a remix, his version of 'Oddes', by Frenchman Aalson, reflects well the melodic progressions that Sainte Vie manages to create, without losing the connection with the energy of the dance floor.
5 Sainte Vie 'Raindrops' [Rose Avenue]
'Raindrops' marked his debut on Rüfüs Du Sol's renowned label, Rose Avenue, and was part of the label's first compilation. It's a track capable of radiating light even on the cloudiest of days with its melancholic vocals and cathartic synths.
6 Sainte Vie 'Suspenso' [Rose Avenue] - EXTRA
We couldn't leave out his most recent release, Labyrinth EP, again on RDS's Rose Avenue. 'Suspenso' had been highly requested by the public and was always the highlight of his sets, largely due to the dense and tense atmosphere that the track creates in its 7 minutes.
Load the next article