News
Digital Farm Animals lança single Tech House Disco 'Streets Of Gold' com Kelli-Leigh na nova Helix Records de Patrick Moxey
Lançamento saiu nessa sexta e já está nas principais plataformas digitais
O artista britânico Digital Farm Animals faz sua estreia na Helix Records com o single disco-house 'Streets Of Gold', com a cantora e compositora inglesa Kelli-Leigh.
O selo é o mais novo empreendimento de Patrick Moxey (ex-CEO e fundador da Ultra Records) como parte de uma parceria estratégica com a Warner Recorded Music.
Ouça Digital Farm Animals Streets Of Gold feat. Kelli-Leigh [Helix Records] abaixo:
Com esse novo lançamento, o Digital Farm Animals dá sequência ao single 'Don't Play' (2021) com KSI e Annie-Marie, que foi #2 lugar nas paradas do Reino Unido e chegou até ser indicado para 'Song of The Year' no BRIT Awards 2022.
O produtor britânico por trás do projeto Digital Farm Animals comentou o novo lançamento:

"Estou muito animado para o lançamento do meu novo single 'Streets Of Gold'. Esse teve muita influência do deep house que eu cresci amando e me faz pensar no verão! Espero que traga boas vibes pra vocês também."
Quem é Digital Farm Animals
O Digital Farm Animals é um projeto musical britânico que vem ficando cada vez mais conhecido no cenário eletrônico graças ao seu capacete de porco e som característico.
O projeto já fez collabs de alto nível com artistas como Dua Lipa, Bebe Rexha, Alan Walker, Craig David, Anne-Marie e KSI. O som do Digital Farm Animals é carreigado de energia.

Entre os destaque de 2021 estão baladas apresentações em grandes festivais como Ministry Of Sound, Reading Festival, The Jingle Bell Ball e Blackpool Tower.
Próximas colaborações incluem nomes como Marshmello, Khalid, Surfaces, Tiësto, Avril Lavigne, David Guetta, Ty Dolla Sign e diversos outros.
E só pra completar a ficha do cara, a faixa mais tocada do Digital Farm Animals até hoje é 'All Falls Down', com Alan Walker, que já passou de meio bilhão de plays apenas no Spotify.
Quem é Kelli-Leigh
Kelli-Leigh é uma cantora/compositora do sul de Londres que trabalhou com nomes como Duke Dumont, Jax Jones e Low Steppa, entre outros.
A artista conviveu com artistas lendários como Whitney Houston e Prince, e depois de participar da turnê do album 21 de Adele em 2011, ela decidiu encarar carreira como artista solo.
Durante os estágios iniciais de sua carreira solo, ela foi convidada para cantar em faixas como "I Got U" e "I Wanna Feel", que foi direto para o primeiro lugar nas paradas oficiais do Reino Unido.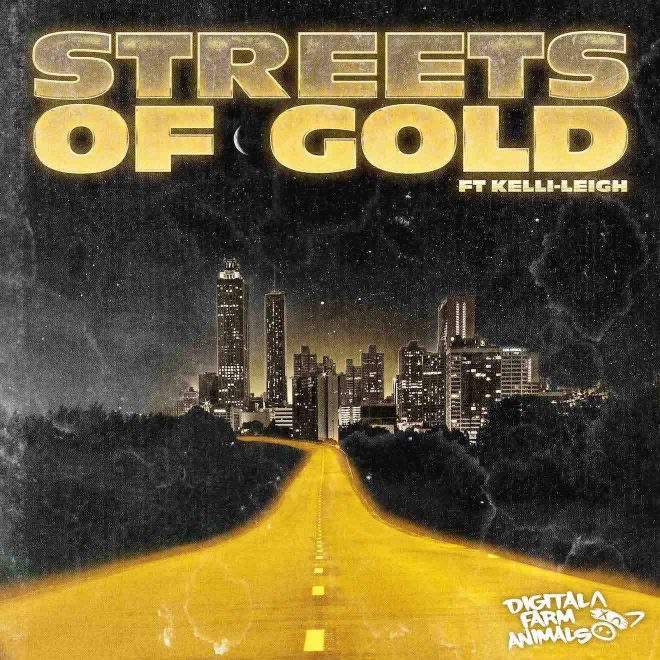 Em 2017, Kelli-Leigh entrou nas paradas britânicas com 'More Than Friends' com James Hype. No ano seguinte lançou o primeiro single 'Do You Wanna Be Loved Like This?' pela Music Core.
O single foi uma das 10 trending tracks no Shazam nos Emirados Árabes Unidos e entrou na parada Virgin Radio Dubai Hot 30, iniciando uma sequência de sucessos junto aos fãs.
A voz de Kelli-Leigh já foi tocada mais de meio bilhão de vezes e ela fez diversas aparições no Live Lounge da BBC Radio 1.
Photos (main): Digital Farm Animals by Joupin Ghamsari
Load the next article