News
Monocule, o lado underground de Nicky Romero, está de volta com 'Awakening' via Protocol Recordings
Novo trabalho inclui cantora e compositora britânica Sarah De Warren
Catherine Dias
27 August 2021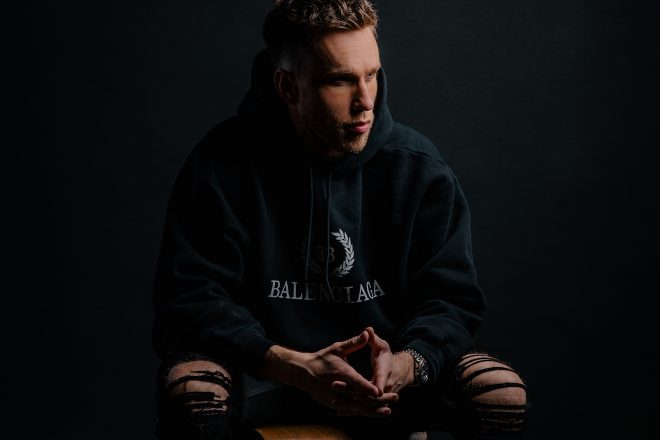 O super astro da Música Eletrônica internacional Nicky Romero está de volta, dessa vez disfarçado em seu alter-ego Monocule com lançamento 'Awakening'.
'Awakening', mais recente obra prima underground do mestre holandês Romero, apresenta a sensacional e apurada voz da cantora e compositora britânica Sarah De Warren.
O lançamento sucede o trabalho anterior de Monocule 'Ways To Heaven', que teve participação de Jamis, apresentando o compositor e pianista Michael G. Moore.
No início do ano, Monocule também lançou o EP 'Monocule Volume 2', que já obteve mais de 2,5 milhões de streams no Spotify.
Nicky Romero
Depois de conquistar o mundo com sucessos como 'Legacy' com Krewella e o single #1 'I Could Be The One' com Avicii, Nicky Romero provou rapidamente que seu talento veio para ficar.
Depois de lançar a Protocol Recordings em 2012, o renomado artista, produtor e dono de gravadora continuou seus sucessos pessoais com uma série de lançamentos que vão de collabs com Armin van Buuren, David Guetta, Mike Williams, Dimitri Vegas & Like Mike, W&W, DallasK & XYLØ, Timmy Trumpet e Steve Aoki & Kiiara a remixes para nomes como Robin Schulz, Kygo, Rita Ora, Steve Aoki, Martin Garrix, Jess Glynne e vários outros.

Ao mesmo tempo que apresenta o som dos artistas de sua gravadora por meio de programa semanal Protocol Radio, Nicky Romero continua a inovando.
Em 2020 ele lançou seu alter ego Monocule, dedicado à paixão de Nicky pelo underground, com basslines pesados e crescentes, vocais, melodias sombrias e cinematográficas.
Este é exatamente o espectro sonoro que Monocule apresenta. E se você curte essa vibe, fique ligado aqui para mais novidades em breve!
Main Photo: Nicky Romero by Kevin Anthony Canales