News
Trilha sonora de The Matrix Resurrections inclui Marcel Dettmann e Gudrun Gut
Uma série de lendas do techno de Berlim contribuíram com remixes para a trilha sonora do filme
Mixmag Team
11 December 2021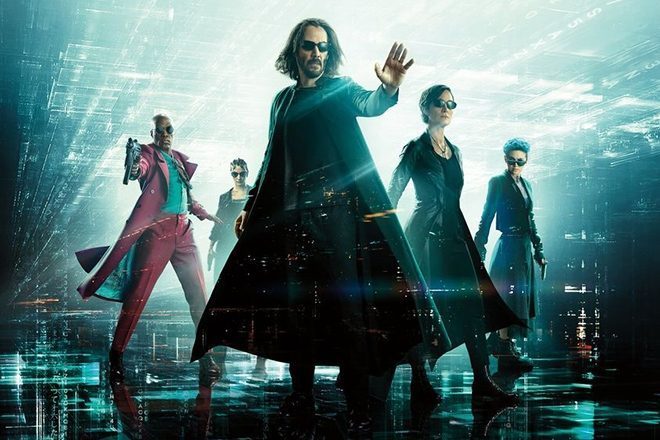 Antes de Matrix Resurrections chegar aos cinemas em 22 de dezembro, a trilha sonora do filme será lançada em 17 de dezembro.
A trilha sonora original do filme foi criada pelo músico eletrônico Johnny Kilmek e pelo diretor e compositor de Run Lola Run, Tom Tykwer.
A dupla trabalha em parceria há quase 25 anos e foi indicada ao Oscar por seu trabalho.
Juntamente com a trilha sonora original, a lista de 35 faixas das trilhas sonoras apresenta uma série de remixes de DJs influentes, incluindo artistas techno alemães Marcel Deettmann, Gudrun Gut e System 01.
"Tenho o orgulho de anunciar que meu remix para" The Matrix Resurrections" foi incluso na trilha sonora oficial… e será lançado no dia 17 de dezembro…", escreveu Marcel Dettmann no Facebook.
A trilha sonora será lançada pela Warner Bros e Watertower Music em 17 de dezembro.
Ouça o remix de Exomorph de 'Neo and Trinity Theme' e confira a lista completa de faixas abaixo.
Tracklist:

1. Opening – The Matrix Resurrections
2. Two and the Same
3. Meeting Trinity
4. It's in My Mind
5. I Fly or I Fall
6. Set and Setting
7. Into the Train
8. Exit the Pod
9. The Dojo
10. Enter IO
11. Inside IO
12. Escape
13. Broadcast Depth
14. Exiles
15. Factory Fight
16. Bullet Time
17. Recruiting
18. Infiltration
19. I Like Tests
20. I Can't Be Her
21. Simulatte Brawl
22. Swarm
23. Sky Scrape
24. My Dream Ended Here
25. Neo and Trinity Theme (Johnny Klimek & Tom Tykwer Exomorph Remix)
26. Opening – The Matrix Resurrections (Alessandro Adriani Remix)
27. My Dream Ended Here (Marcel Dettmann Remix)
28. Nosce (Almost Falling Remix)
29. Bullet Time (Moderna Remix)
30. Back to the Matrix (Eclectic Youth Remix)
31. Welcome to the Crib (System 01 Remix)
32. Flowing (Thomas Fehlmann Remix)
33. Temet (Esther Silex & Kotelett Remix)
34. Choice (Psychic Health Remix)
35. Monumental (Gudrun Gut Remix)
[Via: Rolling Stone]