News
Campanha de crowdfunding quer levar cobertor espacial gigante para o Burning Man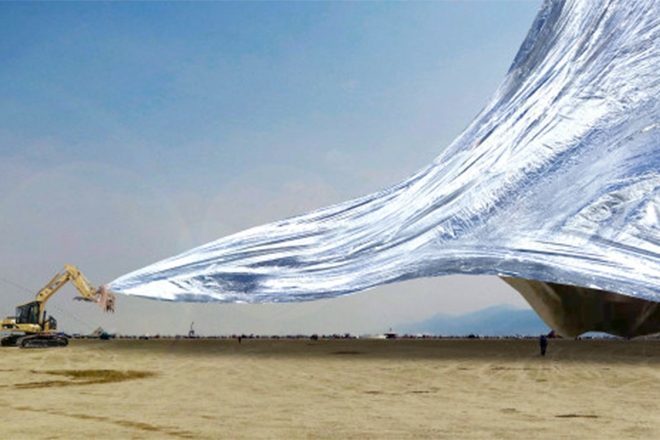 A arquiteta russa Sasha Shtanuk iniciou uma campanha no Indiegogo para ajudar a levar seu cobertor espacial prateado da NASA de 10.000 metros quadrados para a edição deste ano do Burning Man.
Referindo-se ao projeto como The Blanket at Burning Man' (algo como O Cobertor no Burning Man'), a grande folha refletora consiste em 3.350 cobertores espaciais de poliéster NASA ultraleves que absorvem 97% de todo o calor irradiado.
O cobertor prateado fornecerá uma enorme área sombreada onde os participantes poderão "relaxar, tirar uma soneca ou ficar curtindo" durante o dia e ao mesmo tempo estará "constantemente mudando sua silhueta através do poder do vento".
O projeto precisa arrecadar US$ 17.500 para materiais, uma escavadeira, aluguel de equipamentos e custos de transporte da Rússia até a cidade de Black Rock.

Veja a campanha no Indigogo clicando aqui.

Veja tambem a história do The Orb... um gigantesco globo disco feito de espelhos, de 30 metros de altura está pronto para virar um marco para os festivaleiros na próxima edição do Burning Man 2018.