Tech News
Com esse instrumento você cria música como o 'Boards Of Canada'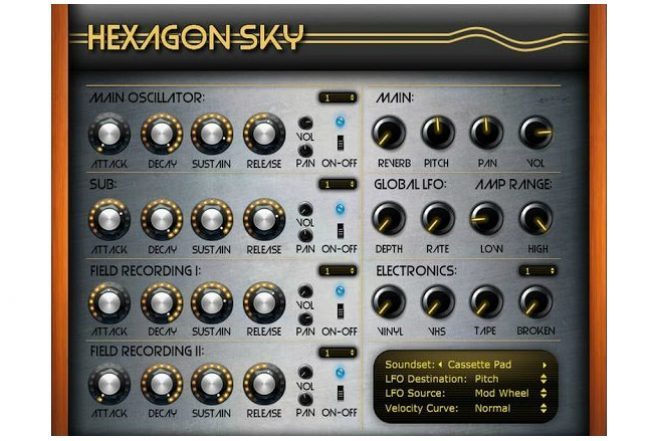 Um novo instrumento virtual inspirado em Boards of Canada, Lone, Tycho e Com Truise já está disponível para você comprar on-line.
O plugin Hexagon Sky VST vem via SampleScience, uma empresa de software especializada em plugins e apresenta 101 presets de soundscapes nebulosos e sons retro synth.
Os plugins incluem uma ampla variedade de instrumentos acústicos, guitarras de sinos, pianos elétricos e sintetizadores analógicos.
A novidade tambem inclui instrumentos acústicos criados a partir de documentários de domínio público, método que deu ao Boards Of Canada seu nome.
O sintetizador possui quatro osciladores: um principal, um sub e dois osciladores de gravação de campo que pode modular atmosferas como crianças brincando em um pátio.
Estes sons podem ser todos misturados e, você pode em seguida, executar através de um conjunto de vinil, cassete, fita e botões de ruído de ruído para adicionar um toque lo-fi.
Ouça previews do Hexagon Sky abaixo.
Foto: Divulgação

Curta 10 sets incríveis do Mixmag Live em video aqui.
Load the next article