News
LifeLive Charity Digital Festival acontece nesse Sábado com Pan-Pot, Super Flu & more!
Participe do festival virtual e ajude na campanha Medica Mondiale
Catherine Dias
17 September 2021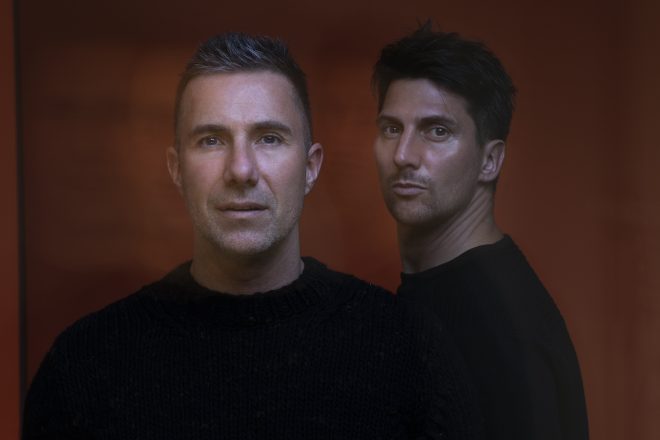 Após o sucesso dos próprios festivais com artistas como AKA AKA, Andhim, Oliver Koletzki, Oliver Huntemann e Pretty Pink, a LifeLive.io apresenta agora evento digital interativo - o LifeLive.io Charity Festival.
O evento acontece com vários palcos virtuais nesse Sábado 18 de setembro e tem no line up Pan-Pot em "Extended Reality" (IN X SPACE Technologies), Super Flu apresentado por Stil vor Talent com sets exclusivos ao vivo.

Enquanto a receita de eventos anteriores foi completamente para os artistas participantes e labels, para apoiar a comunidade criativa e cultural, dessa vez o dinheiro arrecadado vai ser doado para a ajuda feminina da "Medica Mondiale".
Daniel Breyer e e, os fundadores da LifeLive.io explicaram o conceito por trás da ação:
A "Medica Mondiale" faz campanha pelos direitos das mulheres em todo o mundo e apóia mulheres e meninas traumatizadas pela violência sexual em zonas de guerra.

A entrada para o streaming do LifeLive Charity Festival é gratuita para todos os usuários - mas os convidados participantes têm a possibilidade de doar uma quantia de sua escolha.
Estamos extremamente gratos pelo compromisso dos artistas e gostaríamos de fazer uma diferença positiva com o festival e as doações para a Medica Mondiale."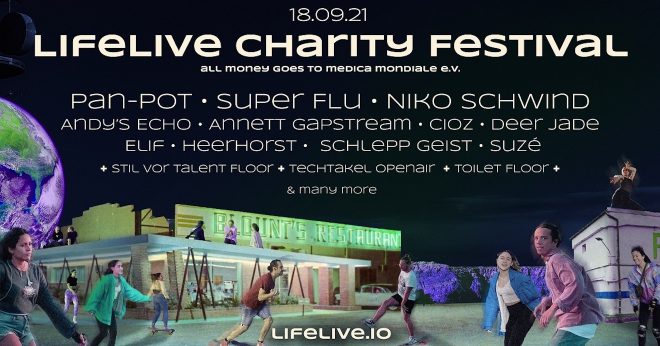 The LifeLive Charity Festival can be experienced exclusively on the streaming platform lifelive.io
LIFELIVE CHARITY FESTIVAL | 18th Sep 2021

Stream here!
More info here!
Check Medica Mondiale here!
ARTISTS (a-z)
Andy's Echo, Annett Gapstream, CIOZ, Dachkatze, Deer Jade, Elif, Empro, Heerhorst, Josephine Wedekind, Mehr is Mehr, Niko Schwind, Pan-Pot, Schlepp Geist, Super Flu, SUZé, Techtakel´s All Arms Closing, Wiebe Roose…