News
Jan Blomqvist remixa 'Together' de Carnage & Martinez Brothers ft Elderbrook & Mike Dean via Ultra Records
Lançamento já está nas principais plataformas digitais!
Em mais uma collab de primeira, o artista multitalento Jan Blomqvist apresenta seu remix de 'Together', de Carnage e The Martinez Brothers feat. Elderbrook & Mike Dean.
Enquanto a original via Carnage explorando um lado mais suave do techno dos irmãos Martinez, Blomqvist assina o remix com uma pegada mais groove.
A versão original foi lançada como o primeiro single do álbum 'Papi Gordo 2' do Carnage e incluída em várias playlists no Spotify do NMF, incluindo a 'Mint'.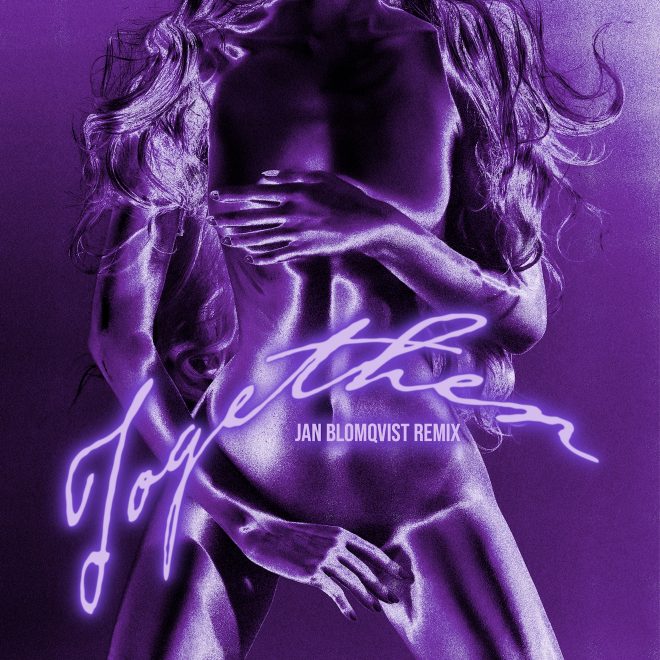 Jan Blomqvist
Jan Blomqvist se destaca entre os artistas de música eletrônica com sua fusão de letras e vocais combinados com refrões cinematográficos que as pistas de dança no deserto amam.
O cara já fez mais de 700 shows ao longo de 10 anos na ativa, incluindo festivais e clubs como Burning Man, Coachella, Tomorrowland, Balaton Sound, Untold, Lightning in a Bottle e outros.
Jan já lançou música pela Stil vor Talent, Armada, Days Like Nights, Anjunadeep, Sony e trabalhou com artistas como Schiller, Booka Shade, Oliver Schories, Ben Böhmer, Solee e outros.
Carnage
Carnage fez seu nome no mundo do entretenimento quebrando regras e ao mesmo tempo se mantendo fiel a si mesmo.
O artista, que mora no Havaí, se estabeleceu como campeão do hard bass e trap music, sendo um dos primeiros a fazer a transição da música eletrônica para o hip-hop, rap e agora house music.
Antes de lançar seu selo Heavyweight Records em 2017, Carnage lançou hit após hit, como "I Like Tuh" com ilovemakonnen, "Bricks" com Migos, "Down for Me" e "Guala" com G-Eazy, "Homie" com Meek Mill e Yung Thug, "Learn How to Watch" com Mac Miller e MadeInTYO e "iShyne" com Lil Pump.
Depois de fazer uma pausa na música e em turnês em 2018 para se concentrar em sua saúde mental, Carnage mergulhou de cabeça nisso com seus sucessos "Letting People Go", com Prinze George, e "Wait For Me", com G-Eazy e Wiz Khalifa.
Em parceria com a fundação RAICES, o videoclipe de "Letting People Go" aumentou a conscientização dos imigrantes na fronteira dos Estados Unidos com o México e retratou a viagem da família Carnage à América, coberta pela TIME e dezenas de outros veículos.
The Martinez Brothers
Os Martinez Brothers são famosos pelos DJ sets de 24 horas e por seu som estilo MPC com linhas de baixo dissonantes e uso de vocal samples nas faixas e sets.
Eles já tocaram em cabines de eventos importantes como EDC, Ultra Music Festival, Timewarp, Tomorrowland, Glastonbury, Sziget, Sonar e Melt! e em residências em Ibiza e Las Vegas.
A dupla fundou a gravadora Cuttin Headz em 2014 e já lançou música na Crosstown Rebels, Defected, Warner Music, Hot Creations, Fabric, Turbo e muitas outras.
Além do sucesso na música, eles assinaram com a IMG Models e participaram em campanhas da Givenchy, DKNY, 212 VIP, Fendi, Ray Ban e licenciaram faixas para Supreme e Louis Vuitton.