News
Ex-editor de Mixmag, Dom Phillips segue desaparecido na Amazônia. Marinha do Brasil realiza buscas
Jornalista e indigenista Bruno Araújo Pereira estão desaparecidos desde domingo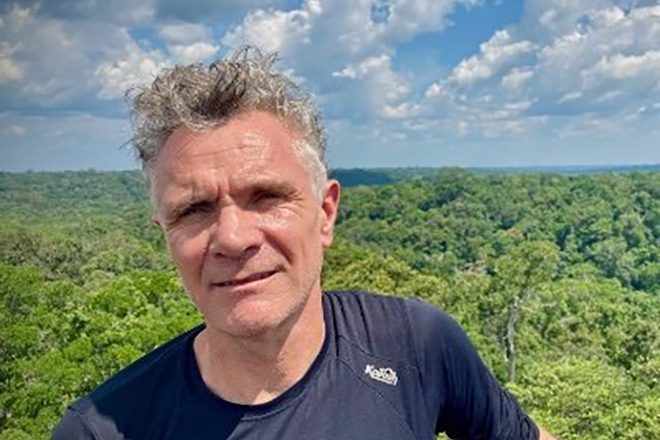 O ex-editor de Mixmag, Dom Phillips, está desaparecido desde Domingo 05 de Junho na Amazonia, juntamente com o especialista indígena brasileiro Bruno Araújo Pereira.
Eles desapareceram durante uma viagem para a realização de uma reportagem e há relatos que andavam recebendo ameaças de madeireiros, garimpeiros e pescadores.
Phillips vive desde 2007 no Brasil, de onde vem colaborando para jornais como The Guardian, Washington Post, New York Times e o Financial Times.
Dom Phillips, a superb journalist, regular contributor to @guardian, and great friend, is missing in Javari Valley of Amazon after death threats to his indigenista companion, Bruno Pereira, who is also missing. Calling on Brazilian authorities to urgently launch search operation.

— jonathanwatts (@jonathanwatts) June 6, 2022
Os dois foram vistos pela última vez depois de partirem de barco da comunidade São Rafael porem não chegaram ao destino final no cronograma previsto e seguem desaparecidos desde então.

Phillips mora em Salvador e atualmente está escrevendo um livro ambiental com financiamento da Fundação Alicia Patterson.
Ele trabalhou na Mixmag inglesa de 1991 a 1999 e foi editor da revista de 1993 a 1997 por lá. Tambem foi editor de Mixmag no Brasil e assinou as primeiras edições da revista impressa.
Dom cunhou o termo "progressive house" em um artigo de 1992 na revista e em 2009 lançou o livro Superstar DJs Here We Go!: The Rise and Fall of the Superstar DJ.

Segundo a CNN Brasil, a Polícia Federal ouviu duas pessoas para colher mais informações sobre o jornalista inglês e o indigenista hoje.
Load the next article