Live
Reveja Jeff Mills tocando no afterparty do Apollo 50 Festival em Washington DC
Raríssima e lendária apresentação capturada ao vivo pela Mixmag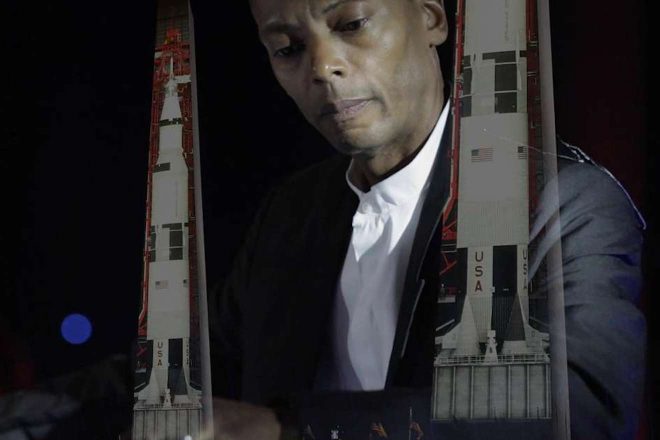 Para celebrar o 50º aniversário da missão Apollo da NASA na Lua, milhares de pessoas se reuniram no Museu Aéreo e Espacial Nacional de Washington DC, em outros locais da cidade para o Festival Apollo 50, que aconteceu de 16 a 20 de julho deste ano.

E a Mixmag, em parceria com a Brightest Young Things, esteve lá e se juntou à lenda do techno Jeff Mills para a filmagem de uma rara comemoração musical do lançamento do foguete Saturno V que trouxe a Apollo 11 à Lua.
Em homenagem ao evento, com seu novo álbum, 'Moon - The Area Of Influence', Mills realizou uma performance para uma pista de dança exclusiva no rooftop do espaço W Washington DC. especialmente para o afterparty oficial do festival.

Assista o video exclusivo abaixo!
Load the next article