Blog
10 Tracks Para Celebrar A 1º 'Detroit Techno Week'
Artistas de Detroit que você vai curtir
Mixmag Brazil Crew
27 May 2016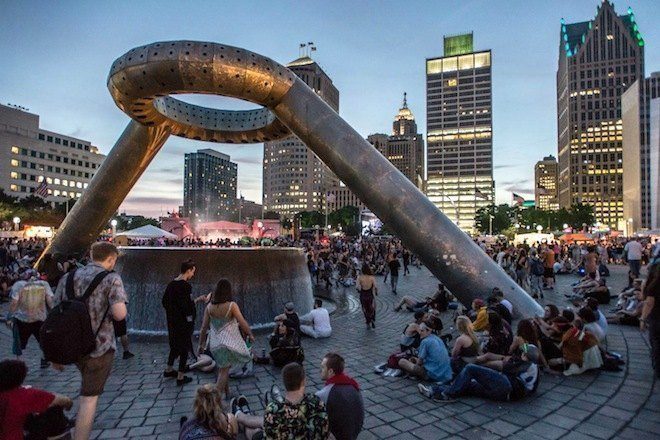 Os fãs de techno tiveram surpresas bastante agradáveis nos dias recentes.
Primeiro rolou o anúncio de que a Prefeitura de Detroit decidiu nomear oficialmente essa semana, a semana do festival Movement (23-30 de maio), como a 'Detroit Techno Week'.
Depois veio a informação, revelada durante o IMS Ibiza 2016, de que o techno é hoje o gênero de música eletrônica mais popular no Beatport.
Para marcar esse momento, criamos uma playlist de 10 músicas de artistas de Detroit que você talvez não conheça ainda.

1 Mad Mike & DJ Rolando
2 Laurel Halo 'Chance Of Rain'
3 Kyle Hall & Kero 'Zug Island'
4 Jay Daniel 'Royal Dilemma'
5 Funkineven 'The Joke'
6 F.S.K. Meets Anthony Shakir
7 Detroit In Effect 'R U Married'
8 Mad Mike 'Hi-Tech Dreams'
9 Galaxian X Stingray 313
10 The Martian 'Red Atmospheres'
O Movement 2016 acontece entre 28 e 30 no Hart Plaza, em Detroit. Tickets here.

Foto: Bryan Mitchell Photography / Movement Festival