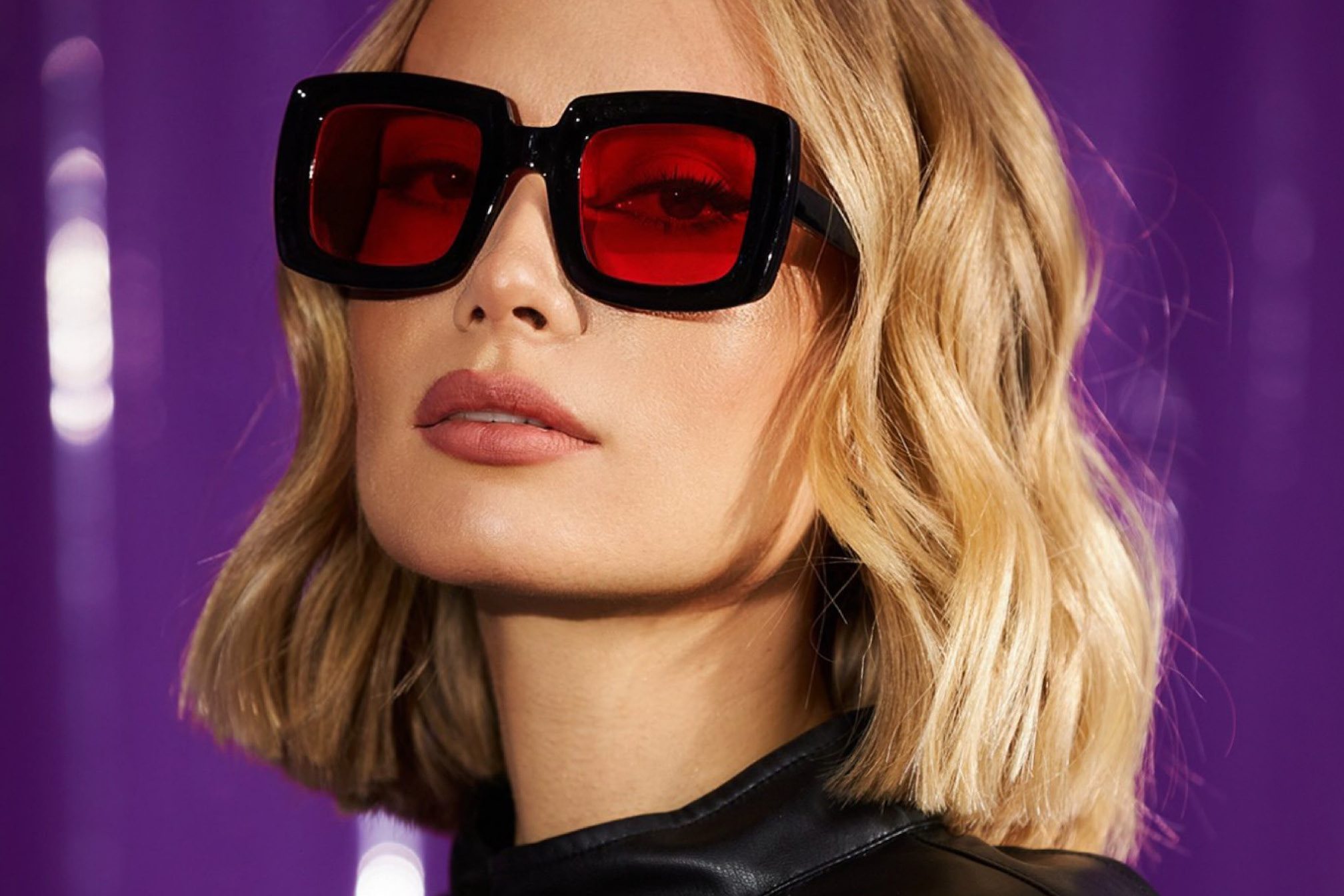 Cover Stars
Yulia Niko: from the first headphone and vinyl bag at age 15 to the coveted cabins at Watergate and Coachella
Discover the story behind Niko's melodic house and underground techno that has been conquering dancefloors and labels worldwide
Words: Jeff Barnes | Photos: @kanukaev
25 April 2022
Yulia Niko is the kind of artist we gotta like. DJ, Producer - and Lawyer - she moved to Brooklyn shortly after graduating from law school. There she spent four years in music production before moving to Berlin, where she still lives.
While building her career, Yulia was able to absorb knowledge acquired by some of New York's most respected underground artists and DJs, who served as mentors, improving her music production style.
She has released dozens of releases, some on her own label and others on amazing labels like 8Bit, Crosstown Rebels, Hottrax, In The Mood, Nervous Records, Objektivity and Rebellion. Her sets and production unite melodic house and underground techno.

We spoke to Yulia, while she travels everywhere, to learn more and be able to share her story to brazilian crowds. Check it out!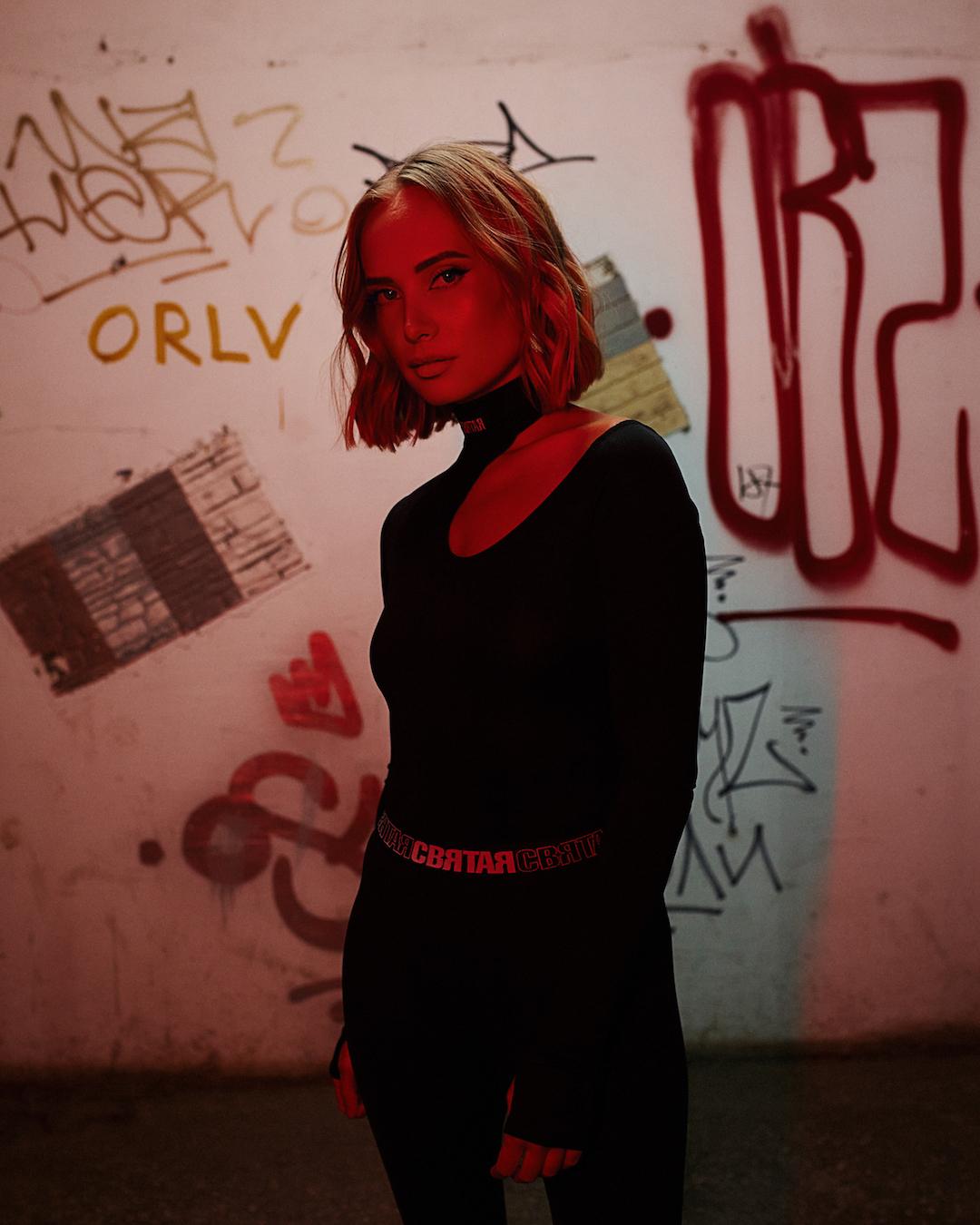 "My parents supported me right away. They got me my first headphones, a bag for vinyl, and I was only 15 years old"
Olá, Yulia! Please, tell your story to the Brazilian audiences that may not know you yet. How was your beginning in Dance Music?
Firstly, I would like to say hello, and that I am very grateful for this opportunity.
I have been to Brazil a few times before as a tourist, exploring many places and it's definitely one of the most unusual, mysteriously beautiful places I've ever seen!
It will be nice to be back soon, and I think my debut show in Warung is a great start.
I've always been into dancing, I actually went to professional dance school as a ballet dancer. My teachers always mentioned to my parents that I had very good rhythm. I was dancing everywhere and especially at home.
As soon as I heard music I would dance. One day I heard the song "Lazy" by X-Press 2 and fell in love with "House Music".
Then a friend gave me a gift as a DVD from the party at Bora Bora Ibiza. The DJ was playing vinyl and people were dancing - it was so cool and different for me.
The videographer was focused on a few "Go Go'' dancers and I used to watch this video almost every day, trying to learn to dance like them and dreaming about growing up quickly so I could go to Ibiza.
I was about 13 years old. Can you believe it?

When I was 15, I was very independent and seemed pretty grown up for my age (or so I thought lol). But one day I was driving in a car with some friends and we got into a really serious accident.
I had several injuries and had to stay at home for a while and had to have surgery. Anyway, my dancing career was at this point over. My parents actually saw me as a successful lawyer or governor in our town.
Well, I have to admit - "House Music saved my life!" Whilst recovering I was listening to multiple house music albums from Ministry of Sound, HedKandy, Cafe Del Mar and many more.
This music made me feel super motivated to recover and to do big things. I wanted to get up and create, become someone extraordinary and to be honest maybe "famous" lol.
One day I got a CD from a local female DJ, and I thought maybe I should learn about it more. I started to buy vinyl and my parents supported me right away.
They got me my first headphones, a bag for vinyl from UGG, and I was only 15 years old, I had the coolest stuff that any young DJ could imagine.
My first gig was at a local club on 26 dec 2005.
It was so hard to play because I couldn't put a needle on the record, my hands were shaking so much, I had to press really hard around my right elbow to stop it.
Somehow, I survived, and the club offered me residency right away so I had a lot of practice to work with the audience and to create my own approach and formula of how to "keep the dancefloor full" until the end of the night.
It was a very nice beginning when there were not many female DJ's and I was growing fast, but then I gave up because traveling was taking too much time and I was missing classes in University.
Then I got back to music in 2014 and decided to move to New York to study to produce music and build all from scratch with the new name "Yulia Niko". By the way, "Yulia" is my real name and "Niko '' is my middle name, the name of my father.
As soon as I started to learn to produce music, I felt that it became my full time lifestyle. I am only thinking, talking and sleeping music! Music is my work, life and hobby.
And I feel so happy to have such strong passion.
We learned you got a law degree. Did you get to work in the field or jumped straight to music? Do you think that somehow it adds any differencials to your career as an artist and producer?
Yes, I got a break for 3 years to finish my degree. Then I jumped into an office job at a law firm.
I have a lot of respect for people who dedicate their lives to an office job plus fixing the stressful issues of other people.
I lasted for 3 months and then woke up one day with these words in my mind "I am an artist, I want to create".
I quit my job, took my passport and started my new journey through Europe, stopping in New York for 5 years then back to Berlin for another 5 and here we are.
I am stuck here now. I love Berlin so much.
Studying definitely made me more erudite. I am a world traveler; I know things and how to handle them.
Many stressful situations occur such as cancelled flights or an issue with a venue and I feel very secure to handle these situations with an intelligent approach.
Same applies to my work, I am very responsible, always on time and demanding, so things are actually happening the way I want.
It doesn't apply to my music side but helps with business for sure.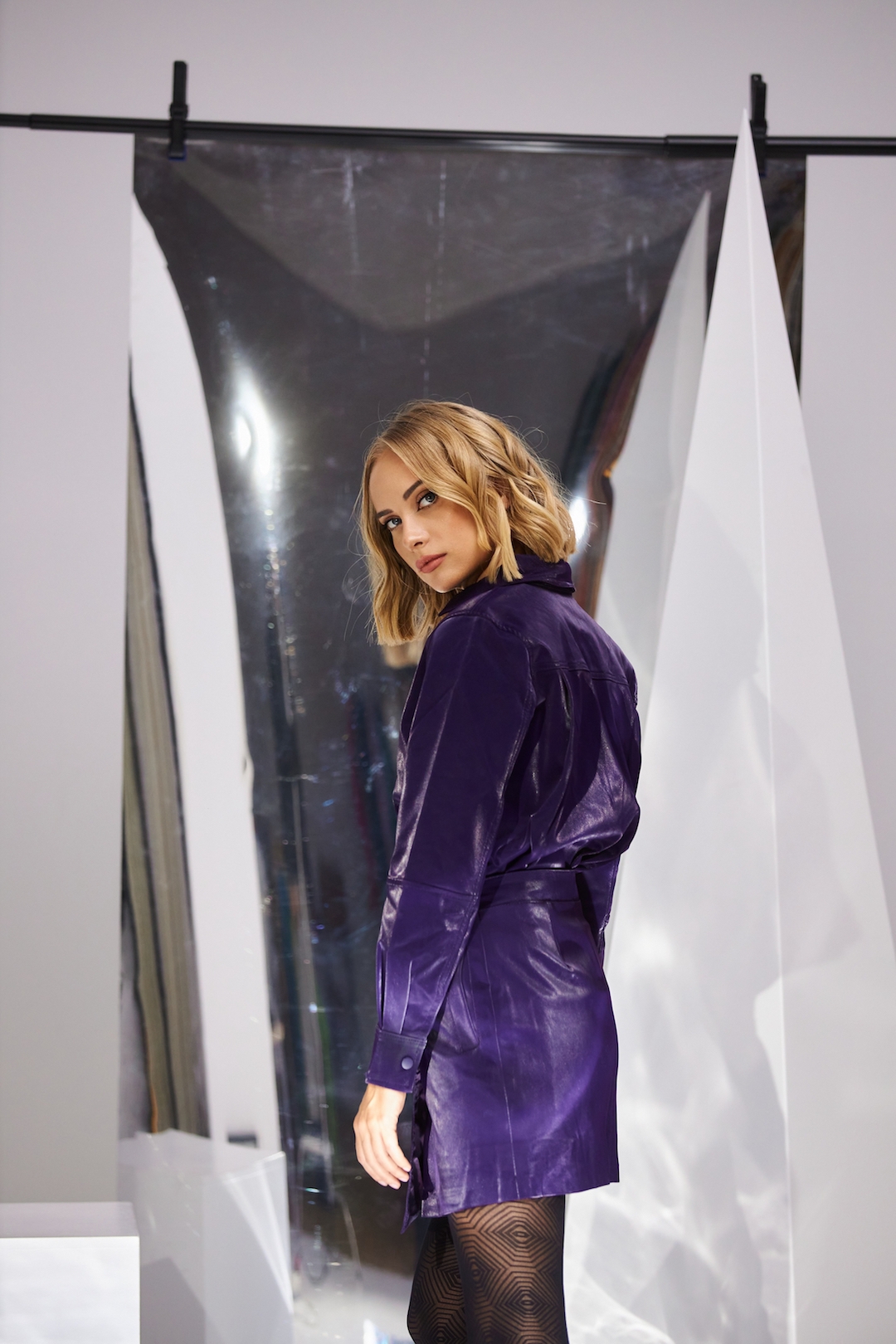 "Well, I have to admit - 'House Music saved my life!'"
Since you were mentored by great artists and DJs, how do you think the mentoring can boost an artist's career?
Every piece of advice I ever received from an artist is very valuable to me.
Those people had a lot of experience to arrive at this point to be able to see something in you and redirect you to the right way.
I always listen and analyze a lot. Funny, that in the beginning I tried to battle against but after a few years I understood it was such sound advice. As we all do I guess.
We all question all the time if we are doing right, if the music is good, if we are enough. But the moment when you hear a compliment from your idol, you just realize that we all began from the same point of "zero".
In my case, I learned not to look at other artists and try to compete or run after someone.
I just look at myself 2-3 years ago and then I see how much I've changed. It makes me feel proud and calm. Calmness and good vibes are the best recipe for continuing to be inspired.
And on this note, I would like to say "Thank you" to a few artists who were involved and believed in me and gave me those "Gold Advices" ; Erick Morillo, Damian Lazrus, Tobi Neumann, Brian Cid, Adam Collins, Phillip Jung, Audiofly….
You have released your music on great labels, like 8bit, Crosstown Rebels, Hottrax, In The Mood, Nervous Records, Objektivity and Rebellion. How did it all start?
I began to produce in a kitchen corridor in Brooklyn. I created a little studio there.
Then a friend of mine, Martinek, offered to share a studio equipped with so much analog gear.
I blew his expensive speakers at the end lol, I was into a techy-minimal sound, so Nervous was of course a legendary label which was a dream to be released on.
I began it with the record "Let Love In" feat. Shawnee Taylor singing on it. Then I started to play more shows and my sound changed rapidly.
I basically arrived in New York like a virgin girl in techno music. I had very little knowledge about this music, but I was open to learning and went to Detroit and Chicago to dig for unique gems.
I followed up meeting with Get Physical and kept sending them records, which I think only on the 8th time they picked up a record "Zurich".
By the time I had just moved to Berlin, I super randomly met Damian Lazarus in a club and after that sent him some music.
I thought it was a good fit, but it is also hard to guess what can fit for the label just from hearing past records. Big DJ's like him who own such labels, always look for the future and they have a feel for what can work better in a year.

So I didn't get back and kept on producing. I released on a label from Frankfurt "Baile Music" and eventually I got an email from Damian, saying that my latest release is good and he would like to have something for his label.
I had about 10 unsigned tracks in those days, so he picked my first EP "Casa en el agua" for Rebellion.

The records on Jamie's Jones label were even easier. I just sat at the studio, heard his latest set and analyzed what he likes to play. I had his email and he replied to me within 3 days.
I was on my way to Sunwaves in Romania and I was going to see him play the next day over there. So, imagine I was going to one of my favorite festivals and on the way there I get news that Jamie has my song in his playlist.
That was the day we met and now I am proudly resident of his Paradise party worldwide and in Ibiza.
I can speak endlessly about all my music journey… you know that's all I like to speak about.
I also want to mention the 8bit record label, who gave me the opportunity to release EPs and one of them is remixed by Nick Curly & Gorge.
Both EPs broke it through and my track "Pura Vida" is the most playable track on Spotify. Thank you, Nick, for supporting me too.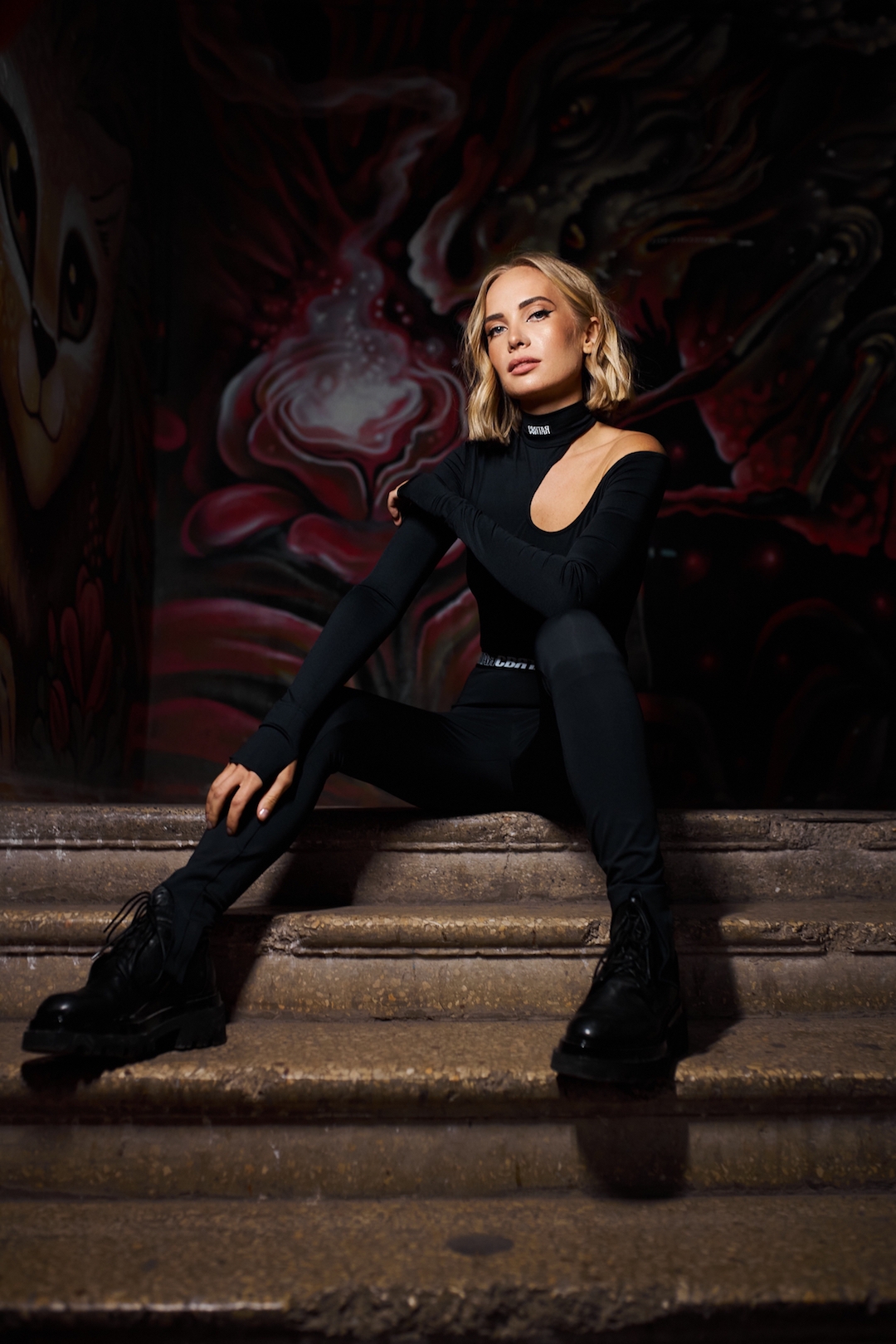 "I began to produce in a kitchen corridor in Brooklyn. I created a little studio there"
If there is a club we love, that is Watergate. How did you manage to achieve a residency there?
Haha what can I say? Lucky Bitch! Since I moved to Berlin, I obsessively tried to meet people who played at Watergate or somehow belong to it.
But there was no good news for a year.
After my first EP on Rebellion, Damian asked me to join a compilation on Crosstown Rebels "Spirits" with a single track "67 Days".
On the day of launching it, he planned a release party at Watergate Berlin, but before, when a manager from Watergate was booking me, he asked if I am from Berlin and if I planned to stay in Berlin for long and if I would be interested in being a resident but obviously it all depended on my first show for the showcase.
I was kind of shocked and was so stressed at the night of the showcase. I was worried that Damian was seeing me play for the first time, plus it's a big opportunity to keep working at Watergate.
Anyway, it was a huge push in my career and after I got into official residency. It is a friendly and super professional team. Always fun to play there or party.
I also have to mention the record label from Watergate, with its ultra-unique artworks, strong style and real bangers. Both EPs "Manifesto" and "Rave Girl" from Watergate Records brought huge exposure and change into my career.

What's in 2022's schedule on the collabs, remixes and releases?
2022 seems like a hardworking year for me. We just launched a new record label as a new collective "Scenarios" together with Maga, Emanuel Satie, Sean Doron and Tim Engelhardt.
We are planning on releasing a few EPs this year, producing music all together. It's a great opportunity to collaborate with each other, learn from each other and hopefully bring something new to the industry.
I just finished my first album "Manpower". It's not signed to any label yet, but I've already tested songs on the crowd and it's working really well.
The idea is to keep traveling and play those unique pieces all over the world. Moving to Ibiza for a summer residency and playing at Amnesia, Heart Club, Hi and few more… Got gigs at Coachella in Palm Springs, planning my first ever Burning man and enjoying my music journey as much as I can.
Last: we always ask for advice for new talents that are hustling to get things off the ground. Any advice for them?

Hustling is a 24 h nonstop job. Keep doing it.
Keep making tunes and sending to labels even if they don't reply. If they don't, it's a motivation to improve and make something that no one will resist to sign after.
When I receive demos for my label, often young producers send me very basic loopy tracks. Unfortunately, making music is pretty easy these days and Beatport is releasing about 30k tracks per week.
If you want to make a big shot, invest in it as much as you can.
Hire a song-writer or singer, collaborate with other musicians and record live instruments, invest into studio gear, watch some videos from established producers who have done successful records.
Find a story for your project and tell it to the world. Good luck on making your dream come true!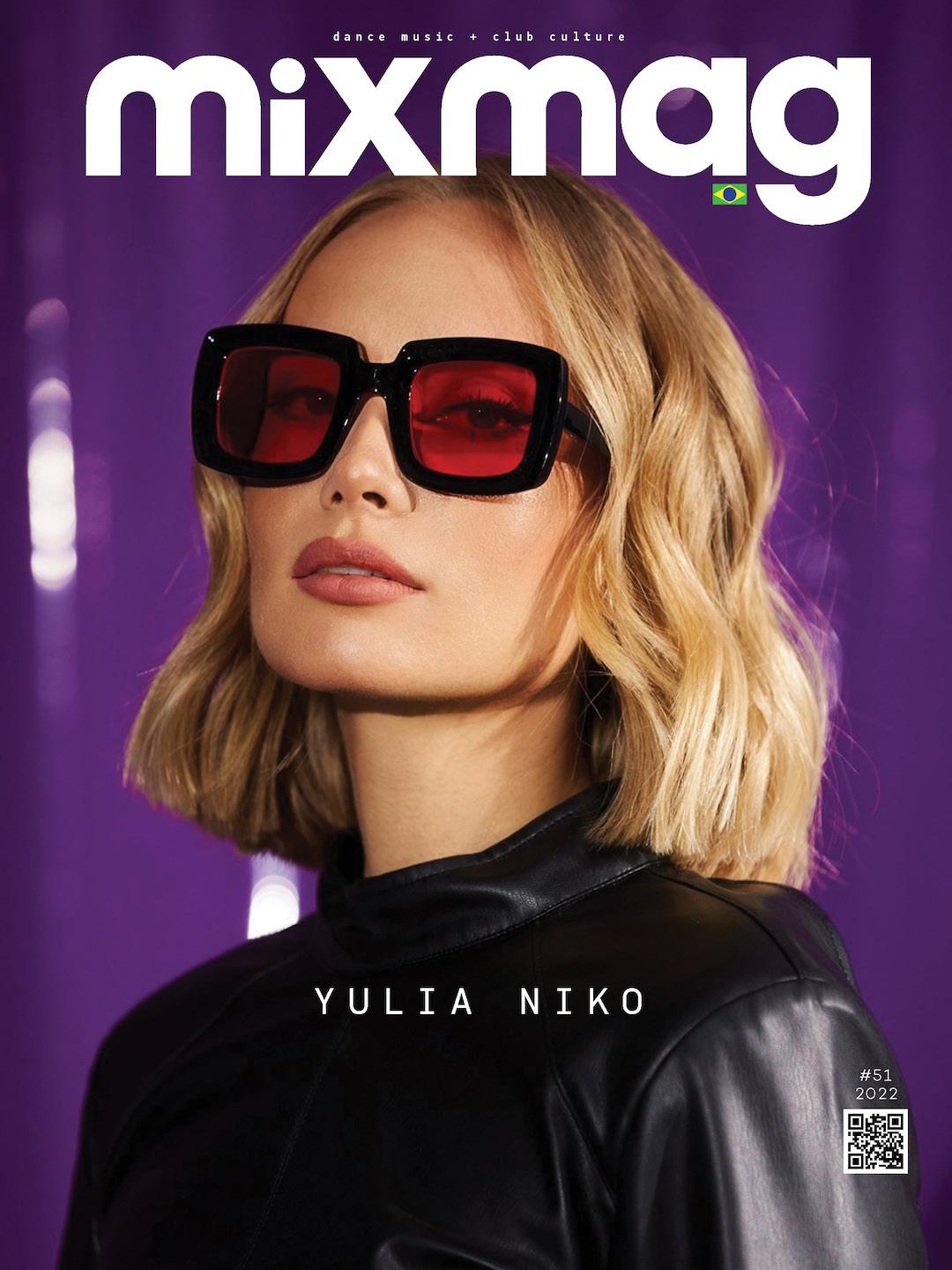 Next Page