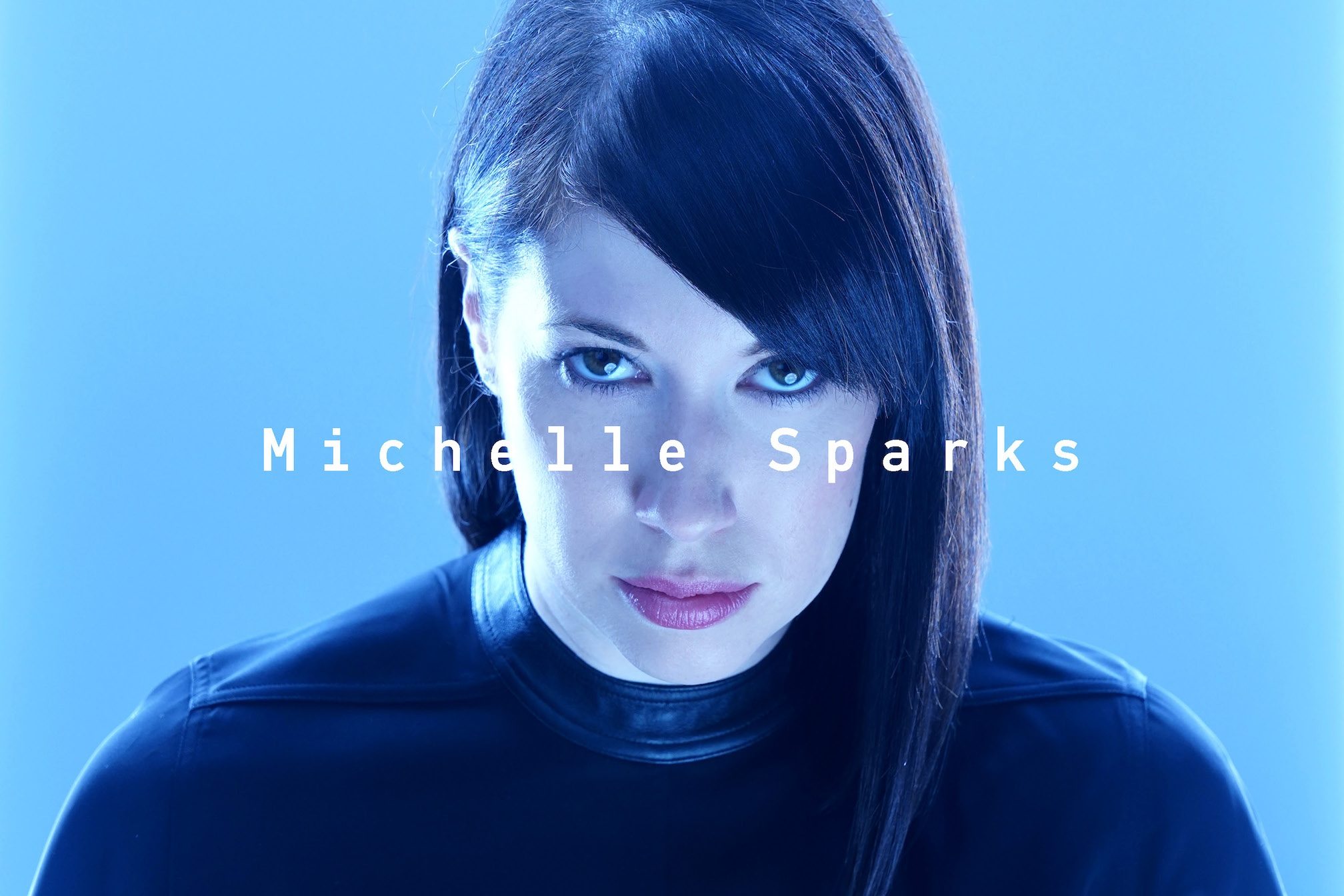 Cover Stars
Michelle Sparks: nomes do Techno que você precisa conhecer
Conheca uma das estrelas da Octopus Recordings
Catherine Dias
26 July 2021
Artista em plena ascenção na cena techno, parceira de Juheun, Michelle Sparks é uma DJ e produtora que vem se descolando na multidão com seu som poderoso, reverenciado por fãs mundo afora.
Com trabalhos lançados pela consagrada Octopus Recordings, Michelle conquistou respeito de uma multidão, que a prestigia nos eventos presenciais da 'Circuit', label que ela comanda ao lado de Juheun, e nas lives que ganharam força com a ausência dos gigs durante a Pandemia.
Batemos um papo com Michelle em um especial para a Mixmag.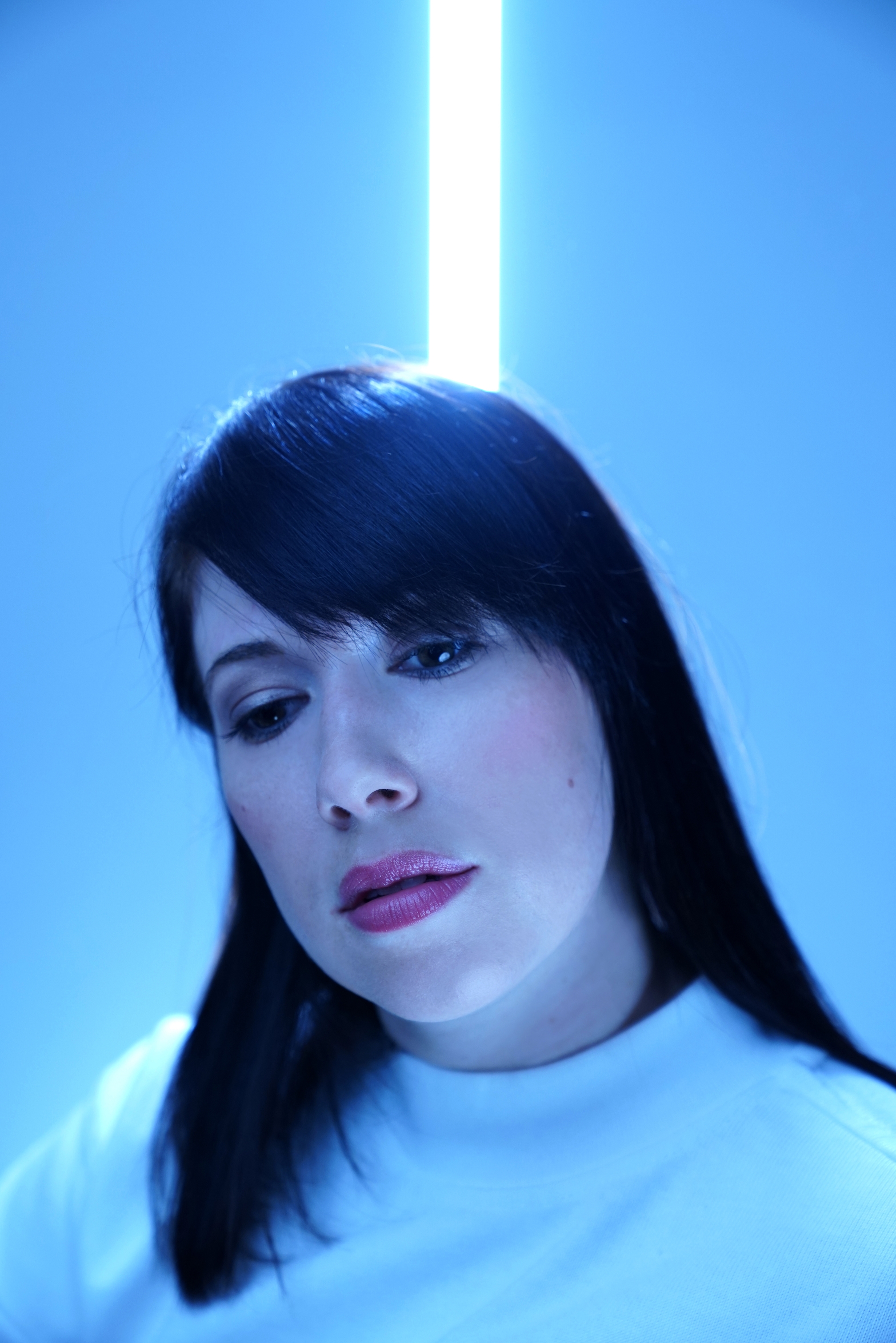 Tudo bem Michelle? Prazer conversar contigo. Conte um pouco de sua história aos brasileiros que talvez ainda não conhecem você!
Bem, eu comecei a ouvir dance music por volta de 2002, na época eu era realmente inspirada pela música de artistas como The Chemical Brothers, Paul Oakenfold e Kraftwerk. Eu não tinha ido a um evento real onde a música eletrônica era tocada naquela época, mas eu achei a música por si só bem interessante.
Por volta de 2005, fui à minha primeira balada underground na cidade de Nova York, onde estava cursando a faculdade, e fui imediatamente fisgada pela música, energia e pelas pessoas ao meu redor.
Um amigo na época era DJ e me ajudou a desenvolver meu gosto musical e a mergulhar mais fundo na descoberta do techno e minimal techno, que gostei muito. Comecei a experimentar e aprender a ser DJ com as músicas que estavam me inspirando e tudo tomou forma a partir daí.
Avançando para 2011, me mudei para o Arizona e comecei a cuidar de um evento techno com Juheun chamado 'Circuit'. Naquela época eu também comecei a produzir minha música e a aprimorar o som que faço hoje.
Qual foi o salto mais importante que você deu na carreira até hoje, na sua opinião?
Assinar com o Octopus foi definitivamente um dos elementos mais impactantes na minha carreira até agora, me deu uma plataforma para lançar minha música e desenvolver meu som específico.
Quando assinei com a gravadora, comecei a perceber que todos fazemos muita música, mas isso não significa que tudo deva ser lançado ou que se encaixe na direção que queremos e nossa 'vibe' geral como artista.
Isso me ajudou a perceber que é importante avaliar a música que você faz e a visão de longo prazo de como isso se encaixa em seu catálogo como artista.
E tambem que é bom sempre lembrar de colocar qualidade em vez de quantidade, uma lição que eu diria que ajudou a contribuir para meu avanço como artista.

Assinar com a Octopus impactou minha carreira, uma plataforma para lançar música e desenvolver meu som!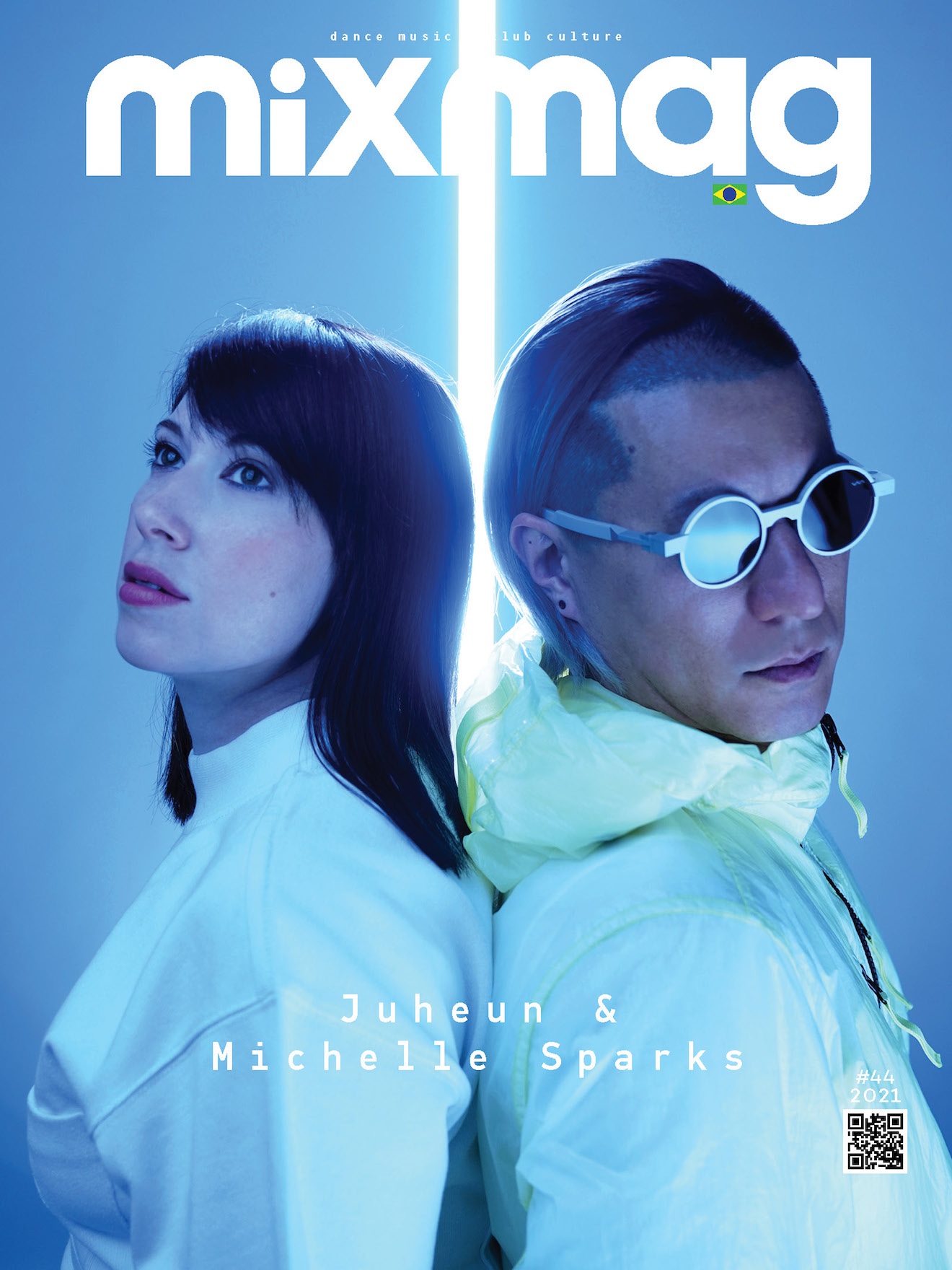 Conte sobre as gravadoras e artistas que você mais admira
Meus sets são geralmente enérgicos e hipnotizantes com basslines minimalistas e sombrias, elementos de trippy rave infundidos por toda parte. Sempre tento fazer e tocar techno que tenha groove super pesado, e acho que esse é o som que mais me inspira.
Entre labels que ando mais curtindo atualmente estão Rekids, Planet Rhythm e Mindshake. Eu tendo olhar muito para trás, para minhas raízes minimal, para artistas que me inspiram.
Magda foi uma das minhas primeiras inspirações e, claro, Richie Hawtin, toda a equipe da Minus me inspirou e continua a me inspirar, a música que eles fazem é atemporal.
Eles definiram o minimal-techno no início de 2000 e abriram para o techno de hoje, eu acho. Atualmente, entre os artistas que acho que estão realmente indo além estão Matrixxman, Extrawelt e Shinedoe.
Você assinou com a Octopus em 2018 e, desde então, tocou nos showcases do label, mixou uma compilação e lançou o EP 'Gloom'. Como surgiu a parceria com um label tão importante?

Juheun e eu trouxemos Sian para um de nossos eventos 'Circuit' em Phoenix, por volta de 2014. Depois desse show, nós o convidamos mais algumas vezes para festas e mantivemos contato.
Eventualmente enviei algumas músicas e assinei meu primeiro EP com eles e então meio que rolou a partir daí. O label se encaixa bem no meu som e me dá liberdade criativa para inovar constantemente.
Atualmente, sigo trabalhando em estreita colaboração com a equipe da Octopus e planejo lançar mais músicas com eles em breve. Tem sido um ótimo lugar para desenvolver o som que pretendo fazer ao longo dos anos e estou ansiosa para que vocês ouçam o que tenho para lançar.
O que você fez de bom durante o período de lockdown?
Foi definitivamente um momento único para se adaptar a tudo, com certeza.
Por volta do verão do ano passado, Juheun e eu pegamos nossos eventos 'Circuito' presenciais e os transferimos para uma programação semanal em live stream para ajudar a manter a comunidade techno conectada devido à falta de eventos.
Atualmente, ainda fazemos todo sábado à noite. Também começamos a fazer lives com Sian e o canal Octopus Recordings pelo Twitch com DJ sets semanais e entrevistas.

Foi interessante fazer a transição para eventos de streaming online em comparação com os eventos pessoais usuais, mas tornou-se uma boa saída para testar músicas e se conectar com os fãs.
Eu também organizei um live stream chamado 'Outside The Box', para apresentar mulheres de talento na cena da música eletrônica, como plataforma para mulheres com ideias semelhantes se reunirem para discutir tudo relacionado à indústria.
Além de todas as coisas do streaming e online, passei uma boa parte do tempo em estúdio trabalhando em um novo material para o ano que vem.
Foi revigorante no começo poder ter um tempo ininterrupto em estúdio, sem a distração de shows e viagens, então eu definitivamente fiz muita música nova.
Mas no final do ano foi mais difícil encontrar inspiração, então fiquei feliz por ter o material de streaming para me manter ocupada. Com as coisas voltando a funcionar, tem sido ótimo voltar a tocar ao vivo com interações e conexões reais com a pista.
Acho que o ano passado realmente nos obrigou a inovar para permanecermos conectados uns aos outros e com a música que amamos, e tem sido interessante ver como todos têm feito isso.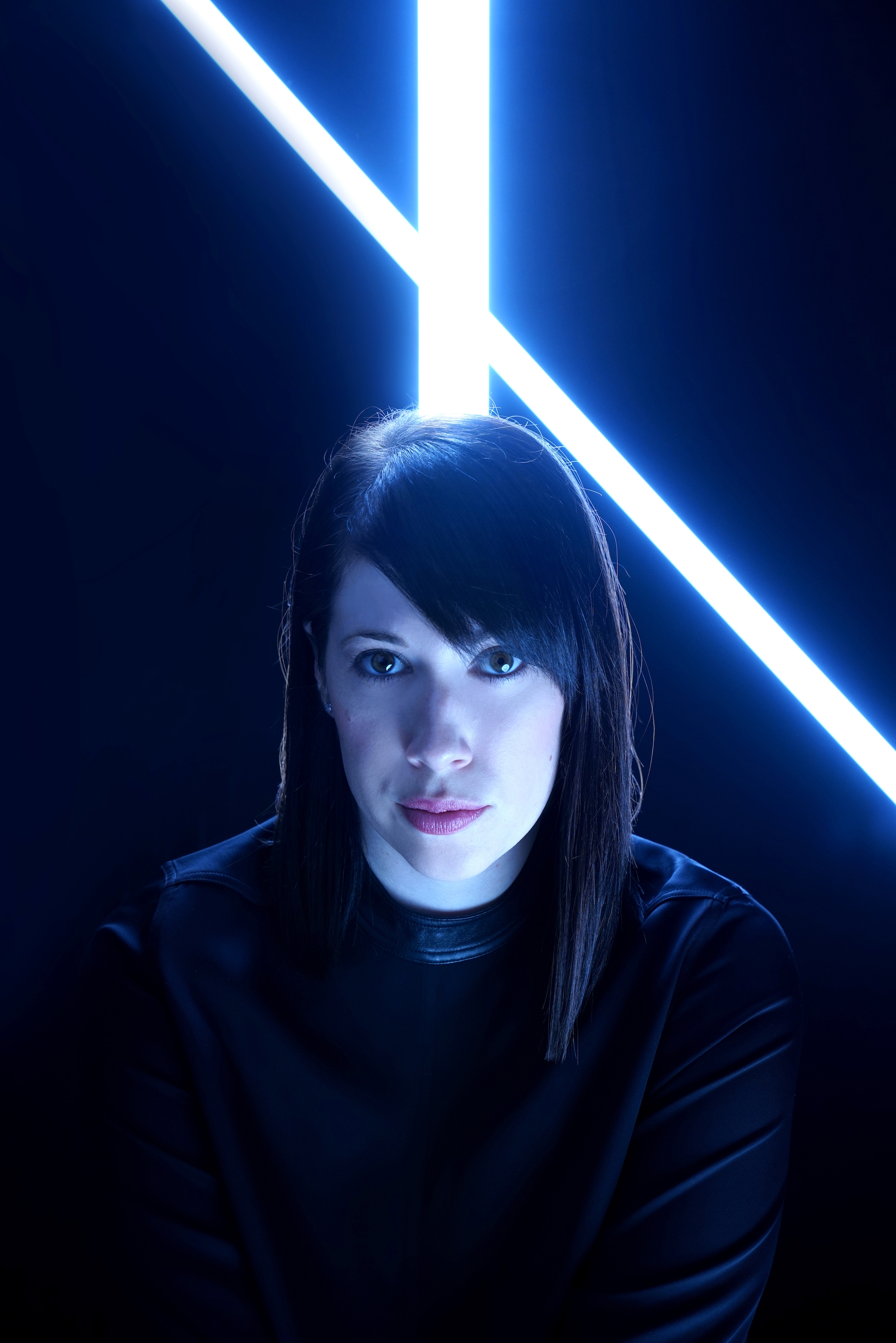 O que você recomenda aos novos talentos por aí, para que possam criar e desenvolver um som único e se diferenciar na cena?
Eu diria para sempre se lembrar por que você entrou na música eletrônica. Encontre músicas que realmente te impressionem e façam você sentir algo, estude-as e use-as para ajudar a moldar o tipo de música que você faz. Esses sons e experiências são o que nos inspira e devem formar a base para a música que você toca e cria.
Não tente muito se encaixar no molde padrão de como "todo mundo" soa, não há nada de errado em se inspirar na música que está lá fora ou em seus colegas na indústria, mas realmente certifique-se de criar algo que tem a ver com "você".

Como DJ e producer, o que está na programação?
Bem, recentemente fiz o remix para "WIWY" de Dusty Kid & Marascia, que foi uma experiência incrível, um clássico icônico. A seguir, tenho lançamentos agendados na Octopus com alguns originais que estou muito animada para compartilhar.
Os eventos estão voltando, então tem a Warehouse Series em Los Angeles que vou tocar com Sian e Juheun e alguns shows nos EUA no fim de 2021. No Arizona, estamos começando a levar a 'Circuit' de volta aos clubs para shows presenciais com muitos convidados e eventos empolgantes no fim do ano.

Dusty Kid, Marascia - WIWY (Michelle Sparks Remix)
Michelle Sparks - Mutation
Michelle Sparks - Dissolve
English Version
A rising artist in the techno scene, Juheun's partner Michelle Sparks is a DJ & producer who has been taking off with her powerful sounds, revered by heavy techno fans around the world.

With works released by renowned Octopus Recordings, Michelle conquered respect of the crowd, which gives her prestige in the 'Circuit' events, label she manages alongside Juheun, and in the lives format, which gained strength with the absence of live shows during the Pandemics. We chat with Michelle for this special Mixmag coverstory.
Please tell your story to electronic music lovers that may not know you yet

Well, I started listening to dance music around 2002, at the time I was really inspired by artists like The Chemical Brothers, Paul Oakenfold & Kraftwerk. I hadn't been to an actual event where dance music was played at that time yet, but I found the music on its own to be really exciting.

Around 2005 I went to my first underground party in New York City where I was attending college and was instantly hooked on the music and energy of the party and the people surrounding me. One of my friends around that time was a DJ and he helped me develop my ear and dive deeper into discovering more techno & minimal techno which I found really captivating.
I began experimenting and learning to DJ with all the music that was really inspiring me and it all kind of took shape from there. Fast-forward to 2011, I had moved to Arizona and began curating a techno event with Juheun called 'Circuit'. Around that time I also began producing my own music and really honing the sound that I play and produce today.
What was your most important leap towards your career?
Signing to Octopus has definitely been one of the most impactful elements in my career so far by giving me a platform to release my music and grow my specific sound. When I signed to the label I began to realize that we all make loads of music, but that doesn't mean that it's all up to par to put out or that it all fits the direction we want our overall 'vibe' to be as an artist.
It helped me realize that it's important to assess the music you make and the longterm vision for how that fits into your catalogue as an artist. Lastly, always remembering to put out quality over quantity is a lesson I would say helped contribute to my advancement as an artist.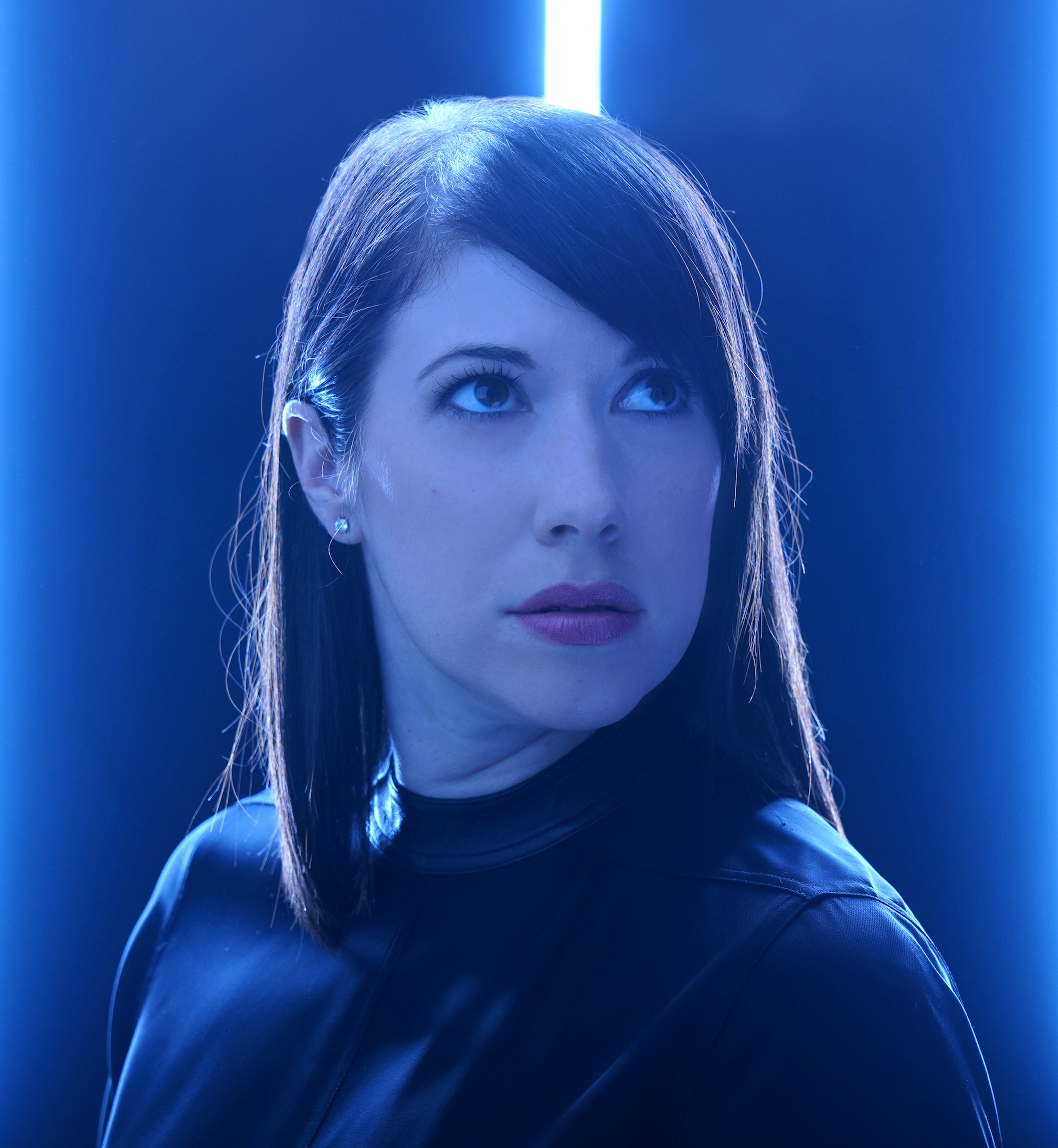 Tell us about abels and artists you admire and what you like to play
My sets are generally energetic and hypnotizing with dark, grooving, minimal inspired basslines and trippy rave-infused elements throughout. I always try to make and play techno that has a super chunky groove to it, and find that is some of the music that inspires me the most.
A few of the labels I play a lot of music from currently are Rekids, Planet Rhythm and Mindshake. I really tend to look back to my minimal roots a lot for artists that inspire me, Magda was one of my very early inspirations and of course Richie Hawtin, the entire Minus Records crew inspired me then and continue to do so now, the music they all put out was truly timeless.
They defined the minimal-techno sound in the early 2000's and opened the door for the direction techno has evolved to today I think. Currently a couple artists I think are really pushing the envelope are Matrixxman, Extrawelt, & Shinedoe.
You signed with Octopus Recordings in 2018 and have toured their showcases, mixed a compilation and released the EP 'Gloom'. How did it start the label?
Juheun and I actually brought Sian out to one of our 'Circuit' events in Phoenix around 2014. After that show, we had him out a few additional times for some parties and kept in touch. Eventually I sent over some music and signed my first EP with them and then it just kind of developed from there.
The label fits my sound well and allows me creative freedom to push the envelope constantly with fresh ideas. I'm currently continuing to work closely with the Octopus crew and plan to release some more music with them soon. It's been a great spot to really develop the sound I'm aiming to make over the last few years and I'm looking forward to having you guys hear what I've got coming up next.
How did you use your time during the Pandemics?
It was definitely a unique time to attempt to adapt to that's for sure. Around the summertime last year, Juheun and I took our 'Circuit' events from in person events and transitioned them to a weekly live-stream event to help keep the techno community connected through the lack of events. Currently we still have those running each Saturday night. We also started streaming with Sian and the Octopus Recordings Twitch channel with weekly DJ sets & interviews.

It was interesting to transition to the online streaming type of events versus the usual in person events, but it became a nice outlet to test out new music & connect with fans. I also hosted a live-stream meetup called 'Outside The Box' which focused on featuring talented women in the electronic music scene and being a platform for like minded women to come together to discuss everything industry related.
Besides all of the streaming & online stuff, I spent a good portion of the time in the studio working on new material for the coming year. It was refreshing in the beginning to be able to have uninterrupted time in the studio without the distraction of gigs and traveling, so I definitely got a lot of new music made. But later on in the year it was more challenging to find inspiration so I was happy to have the streaming stuff to keep me busy as well.

With things beginning to open back up, it's been refreshing to be returning to playing in person events with real interactions and connections with the dancefloor. I feel the last year really forced us to innovate in order to remain connected to one another and to the music we all love, and it's been interesting to see the ways in which everyone has done so.
What can you recommend to all fresh talents out there to create an unique sound and differentiate themselves in the scene?
I would say to always remember why you got into dance music. Find music that really hits you and makes you feel something and study that, and use it to help shape the type of music that you make. Those sounds and experiences are what inspires you and should form the basis for the music you play and create.
Don't try too hard to fit into the cookie cutter mold of what "everyone else" sounds like, there's nothing wrong with gaining inspiration from music that's out there or from your colleagues and peers in the industry, but really make sure to create something that has something to it that makes it speak to "you".
As DJ & producer, what's in the schedule for 2021 and beyond on the collabs, remixes and releases side? What's coming ahead?
Well, I just recently did the remix for Dusty Kid & Marascia's track 'WIWY', which was such an awesome experience since it was such an iconic classic. Coming up I have a couple releases scheduled on Octopus with some new originals that I'm really excited to share with you all.
Events are coming back so I've got an Octopus Warehouse Series event in LA that I'm playing with Sian & Juheun the end of July and then some additional shows around the USA later in the autumn 2021.
In Arizona we're beginning to take the 'Circuit' events back into the club for in person events and have a lot of exciting guests and events coming up the rest of the year.

Michelle Sparks - Harajuku
Michelle Sparks - Gloom
Michelle Sparks - Melt
Next Page