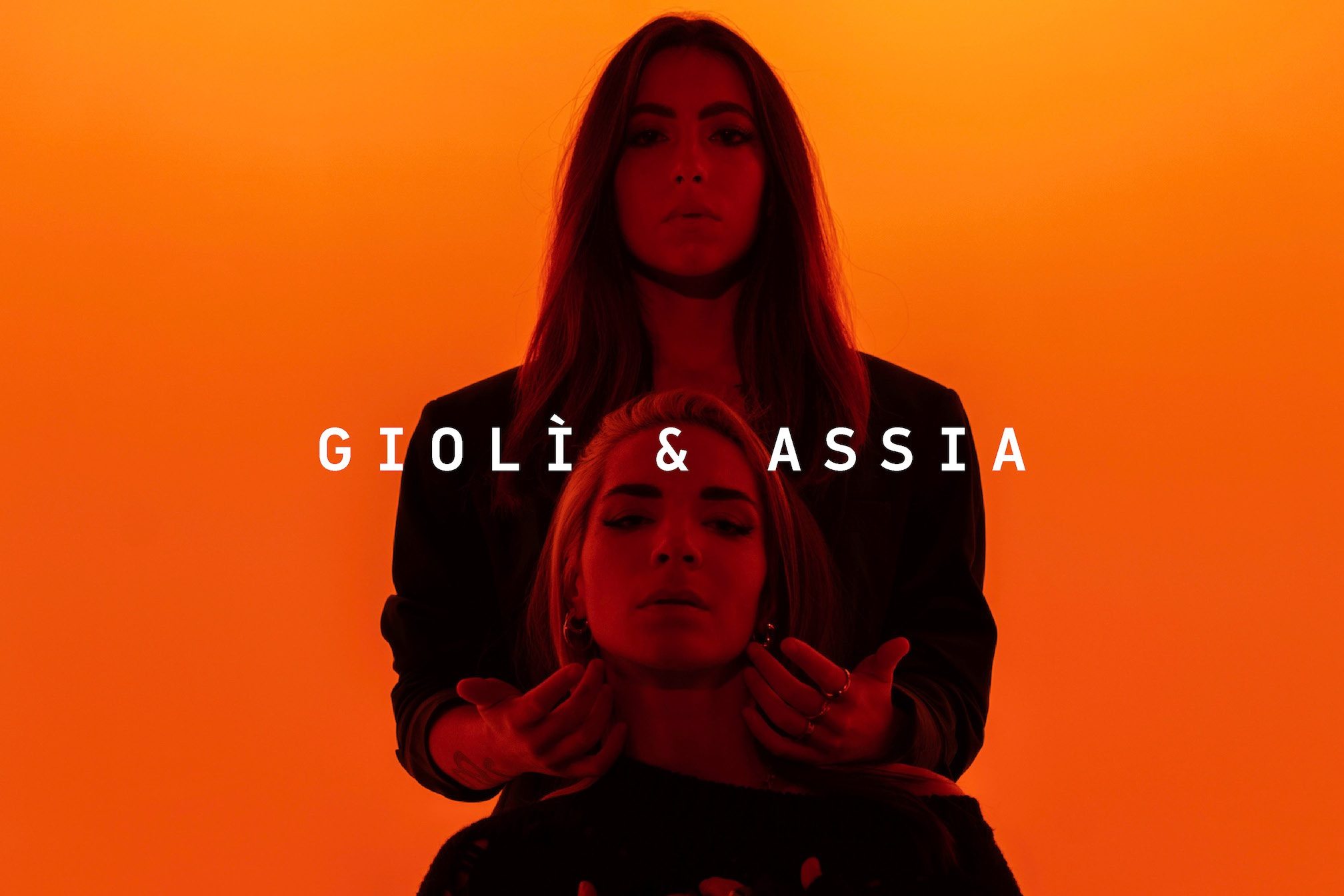 Cover Stars
GIOLÌ & ASSIA: The new global underground sensation
Read an exclusive interview with the Italian DJ and production duo
Victor Flosi
29 November 2021
Giolì & Assia are an Italian DJ and production duo that have been gaining more and more space in the international Electronic Music scene with several weighty releases on important labels, in addition to their LIVE presentations with organic instruments, collecting several videos on YouTube with breathtaking landscapes.
Creating music that transcends not just musical but also political and cultural boundaries, the duo earlier this month launched an iconic collaboration with Brazilian singer, songwriter and drag queen Pabllo Vittar.
"Quedate" features a Mediterranean-inspired soundscape, a Giolì & Assia signature, with a mix of sensual vocals from Assia and Pabllo, which perfectly complement each other to create a fusion of sounds, in a sublime and relaxed musical offering.
The duo is on the latest cover of Mixmag Brazil – we interviewed them on the eve of the release of "Quedate". Check it out below!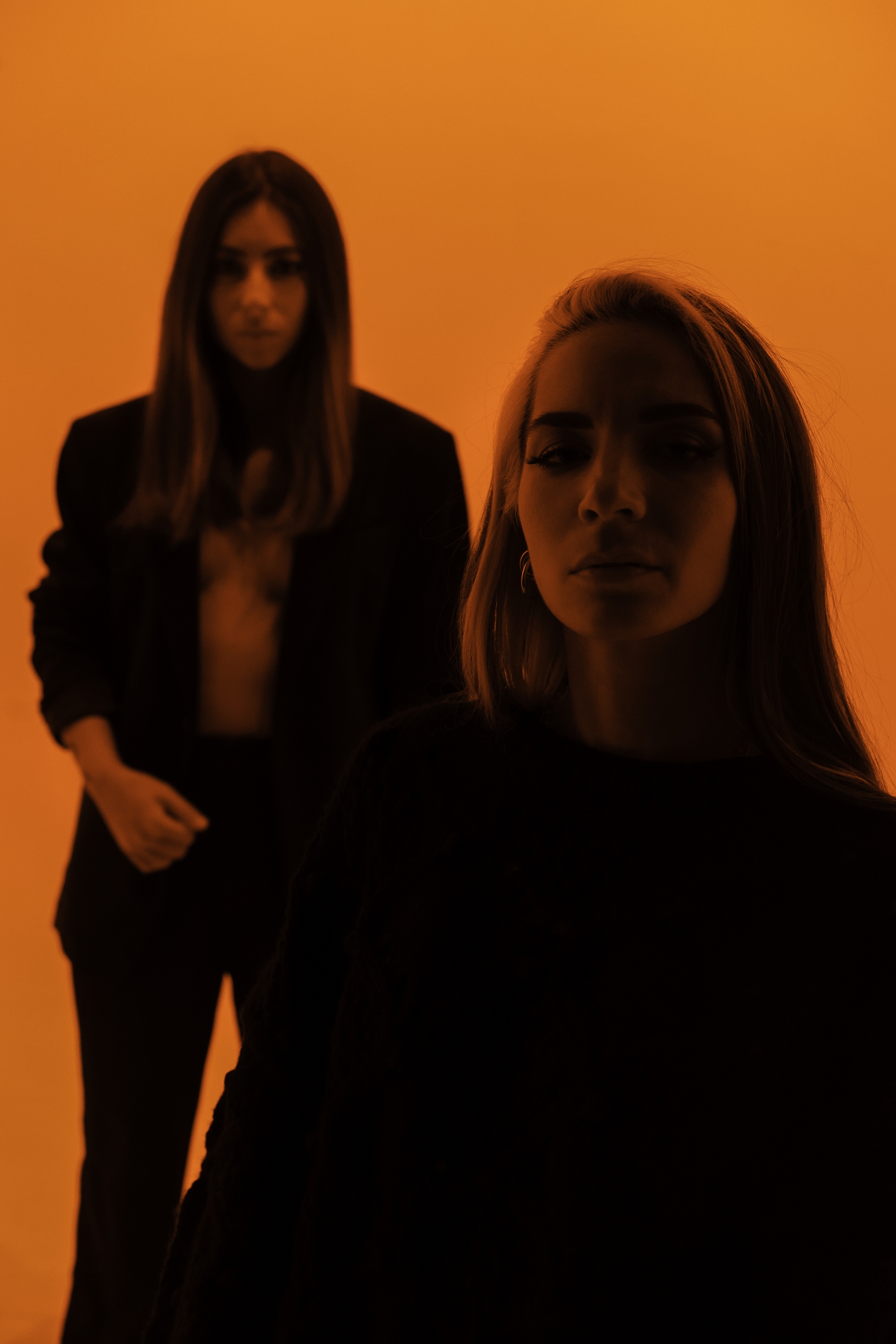 First, it is a pleasure to have this amazing interview with you guys. Such an opportunity for the Brazilian electronic music fans to get to know you better.
How did you guys meet? Did you have an electronic music background before or was it something you guys created together?
We met six years ago through Facebook: Assia saw a musical video of mine, and she decided to write to me, saying she really loved what I was doing, and needed my songs on her playlist.
At that time I was living in Cambridge, to improve my English, and she was graduating in Russian language in a Sicilian University.
After our first messages, we felt connected immediately, we spoke about life goals, dreams, passions, music, photography, and never stopped since then.
I (Giolì) didn't have a proper electronic music background, I was coming from my classical piano studies. I also played in some rock bands, but never worked as a DJ before.
Same as Assia, she was into indie / rock bands like Alt - J, Mumford and sons, The XX.
We didn't know what we were doing at the beginning, we just knew we wanted to design our job together, and reach all those goals we always dreamt about.
So we slowly created our sound, song after song we started to know what we liked and what we wanted to express through our music.

What were the main struggles for developing your project in Italy? We have seen a rise of artists coming from your country but we are aware how weak the electronic music scene is there. How was this process for you?
We don't feel like we had struggles in Italy, we simply know that our audience lives in other countries, and we never complained about that.
We love to travel, and touring different parts of the world was our life goal. Thanks to social media, nowadays it is possible to live in a country and have fans living miles and miles away from you.
That's the reason why we never wrote songs in Italian, because we didn't want to have language boundaries, we wanted to reach as many people as possible with our lyrics.
The Italian public probably has a different taste in music, they support more Italian pop, or trap instead of the electronic, but we have strong representation of italian electronic producers, such as Meduza, Tale of Us, and others.

Where do you guys get inspiration from? Is there a specific artist or genre?
We receive inspiration from different artists coming from different genres. We love Stromae as much as we love Billie Eilish, Paul Kalkbrenner, or Rosalia.
We truly believe that a good song is a good song, and we never wanted to put limits on our creativity when it comes to the production side.
We've recently started to write songs in Spanish, like Bebe and Quedate, because we love Spanish, and we said to ourselves "why not?".
As Italians our language has a lot in common with Spanish, and Assia speaks it fluently.
We often listen to Rosalia and Bad Bunny songs, and we think that there are some kinds of emotions and feelings that only the Spanish language can reach.
We think that languages are like instruments, such as guitars, piano or drums, you can switch and change if you get to know them.
They are instruments to reach people, and to express things like emotions, trying to connect with people that feel the same way and need those lyrics to feel better or understood.
However, speaking about Inspiration, we don't get it just from singers. We listen to Yann Tiersen and Einaudi, and that's why for us the music part of our productions matters as much as the lyrics.

It is easy to see the great connection you guys have when performing. How do you separate the couple life from the DJ duo life? Or there is no separation?
We can easily say that there's no separation between both lives, and probably that's the best part of our relationship, and where the chemistry comes from.
We could talk about music, work, touring or getting a new sofa, on the same day. We are growing up together, designing our job on a daily basis, enjoying the simplest moments and handling the most stressful ones.
Of course it could be difficult sometimes, as every other couple, but we are grateful to have the opportunity to always travel together and work together, this allowed us to grow up in the same direction and never feel neglected by the other.
"Happiness is only real when shared"! We know we could never do it without the other, but mostly we could never enjoy this life without having each other.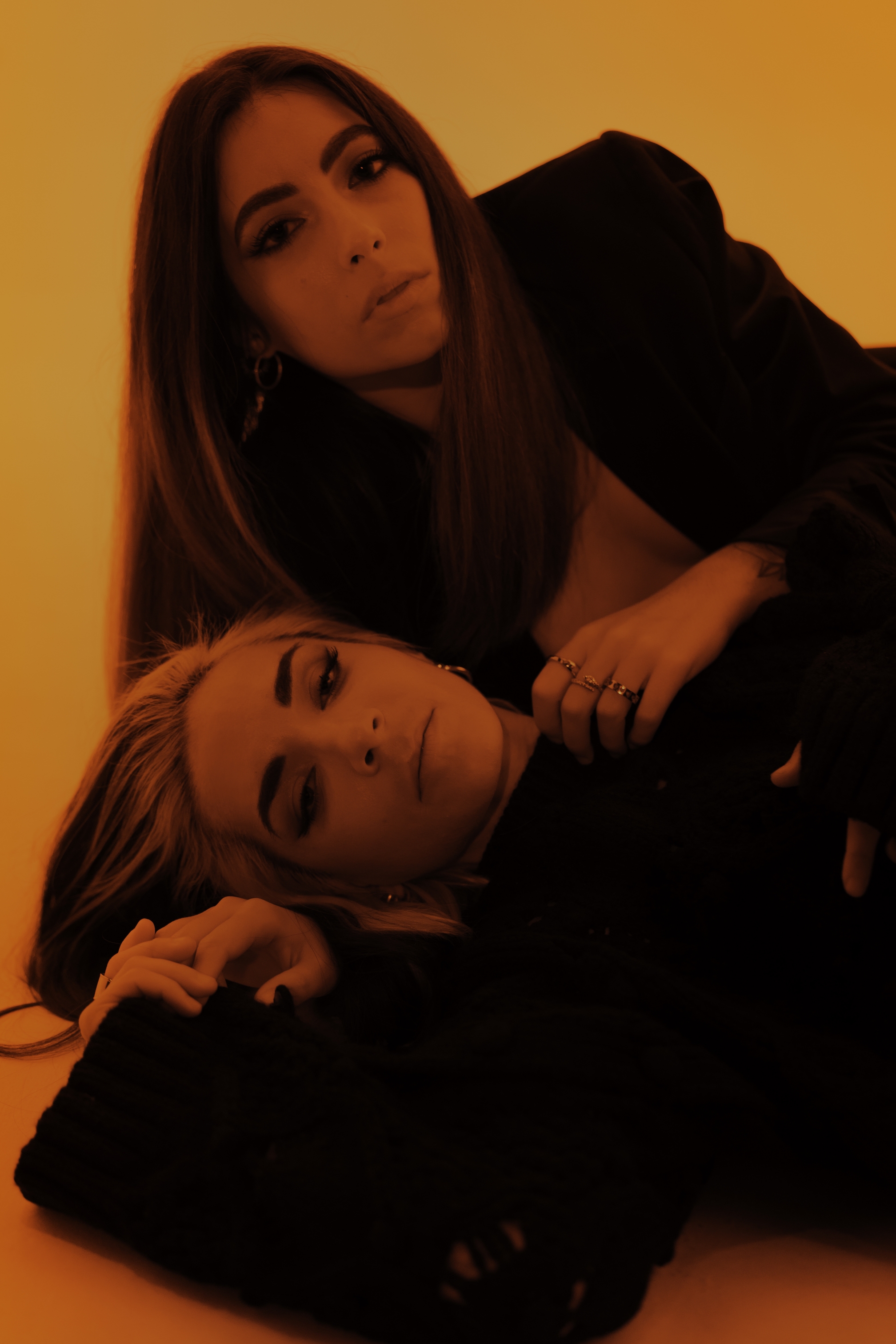 Do you guys feel that the fact that you are a LGBTQIA+ couple interferes on your artistic career? Have you felt any discrimination inside the electronic music industry?
No, we've never felt discriminated against for being a couple. Just one sinlge episode a few years ago.
We were supposed to perform in Malaysia, but they denied our travel. It was shocking for us, because it was the first time we felt different or wrong in some ways.
That was the only one in years. Instead we always felt appreciated and supported. We had the pleasure to receive a lot of messages of fans coming from the LGBTQIA+ community saying we were an inspiration for them to come out, or to start their music career.
We feel very lucky for being born in this era, less than a hundred years ago women were not even allowed to vote in our country. However the road for equality is still long, for women and the LGBTQIA+ community.
Recently Italian politics denied a law against discrimination, called DDL Zan. We felt disappointed and angry, because we love our country, but can't believe that politicians don't care about and fight for their citizens safety.
Today we feel that the electronic music scene is a secure place for LGBTQIA+ artists. Do you guys feel that too?
Yes, music is the best place to be, the safest environment. Electronic music, pop, RnB, every genre has its LGBTQIA+ Icon and this is so important for the youngest fans that need daily inspirations, living examples of people who pursue their dreams, being their true self.

How do you feel about being two women and LGBTQIA+ in a very men focused market?
We feel like our genre is not so relevant, we've never felt discriminated against because we're women.
Now talking about "Quedate", how did you guys connect with the Brazilian star Pabllo Vittar? Was there a specific reason for it?
We have loved and listened to Pabllo's music for many years, so of course we were following her IG profile.
One day we noticed we were mentioned in one of her stories, and were so surprised to see she was listening to our song "Emptiness"!
We started to chat and a few weeks later we proposed to her to collaborate on one of our songs called "Quedate".
She loved the lyrics and the song itself, and said she was happy to make it happen.
We were honoured to receive her compliments, because we love her in the first place and she is definitely an Icon for all the LGMTQIA+ musicians and artists all over the world.
We've always been amazed by her and the energy she puts in every single song.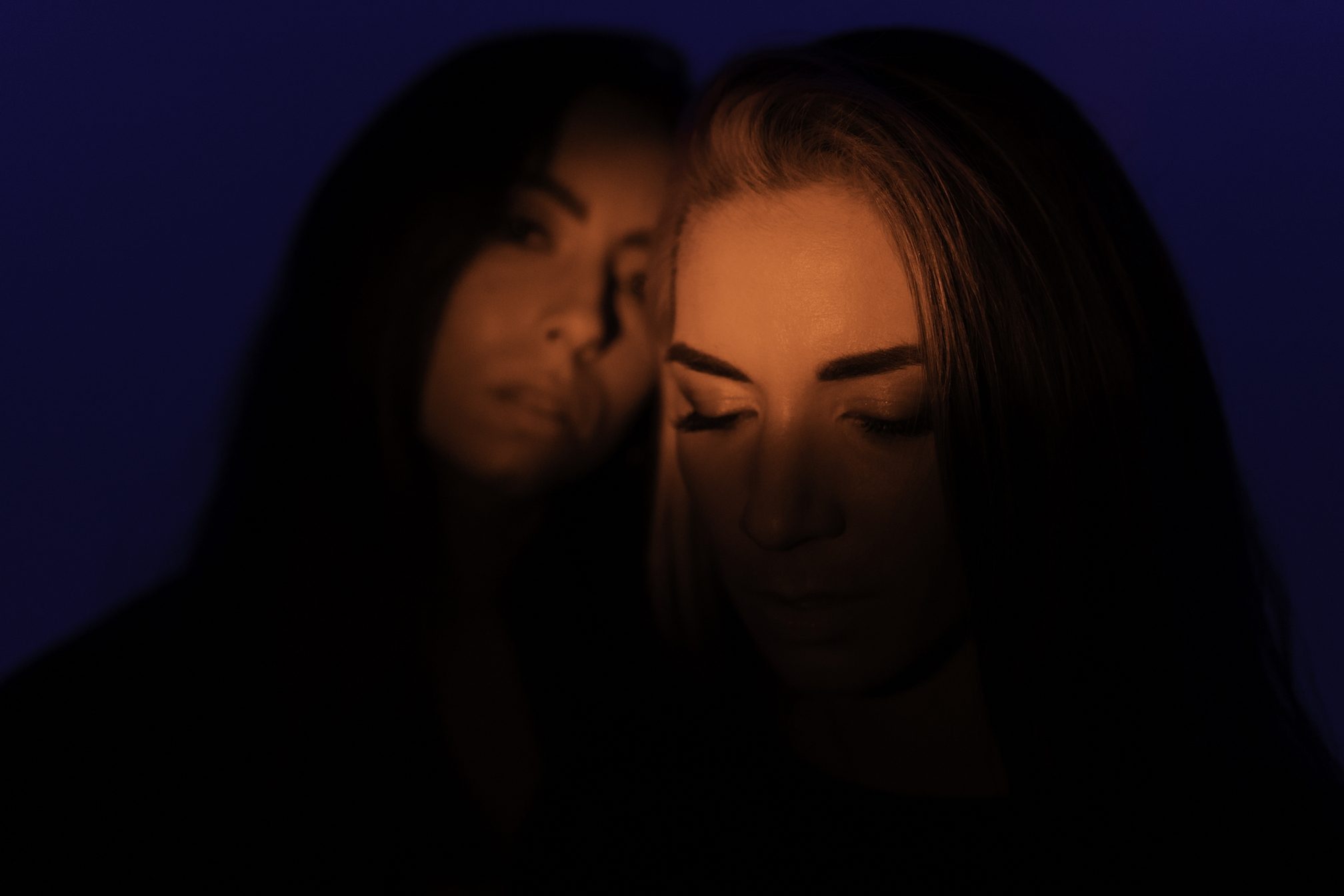 The track has your signature, inspired by the Mediterranean soundscape. How did you guys work over this?
With Quedate we wanted to follow the vibe of Habibi and Bebe.
We like to mix our influences and as mentioned before we love so many artists and music genres, that we need always to combine them and do some experiments.
We love Quedate because it is different. It's slower than our usual BPM range, but you cannot define it as Reggeaton because you still can find some electronic sounds on it.
The vocals are incredible, mixing the power vocals of Assia and Pabllo's sensual voice, which complements one another perfectly, creating a sublime and chilled track. How was the creative process of "Quedate"?
Quedate is definitely one of our favorite productions so far. We started the instrumental in February 2020, during the first lockdown, and after a few days we wrote the first part of the lyrics.
Our idea was to create a different song from the others, more slow, melodic and romantic. We knew we wanted to find the right artist to collaborate with, someone that could match the vibe we wanted for this song, and Pabllo was definitely the artist we were looking for.

How did you guys get the idea of using lots of organic instruments in your productions and live shows?
Everything we create starts from an instrument that could be the piano, the guitar or the handpan.
That's the reason why, even if most of the songs we compose have electronic sounds, we usually leave in the music project some instruments that can be played also live.
Giorgia can play different instruments, so it's great to see her performing during a live show!
Is there any news we could expect for 2022? Are you guys coming to play in Brazil?
The biggest news is definitely our album release! We can't wait to share with our fans all the music we've been working on from the first lockdown until now.
We are also curious to know their reaction, hopefully they will love it as much as we do!
The best part of creating new music is playing it live, so you can expect a massive world tour in 2022, that will touch Brazil and South America for sure!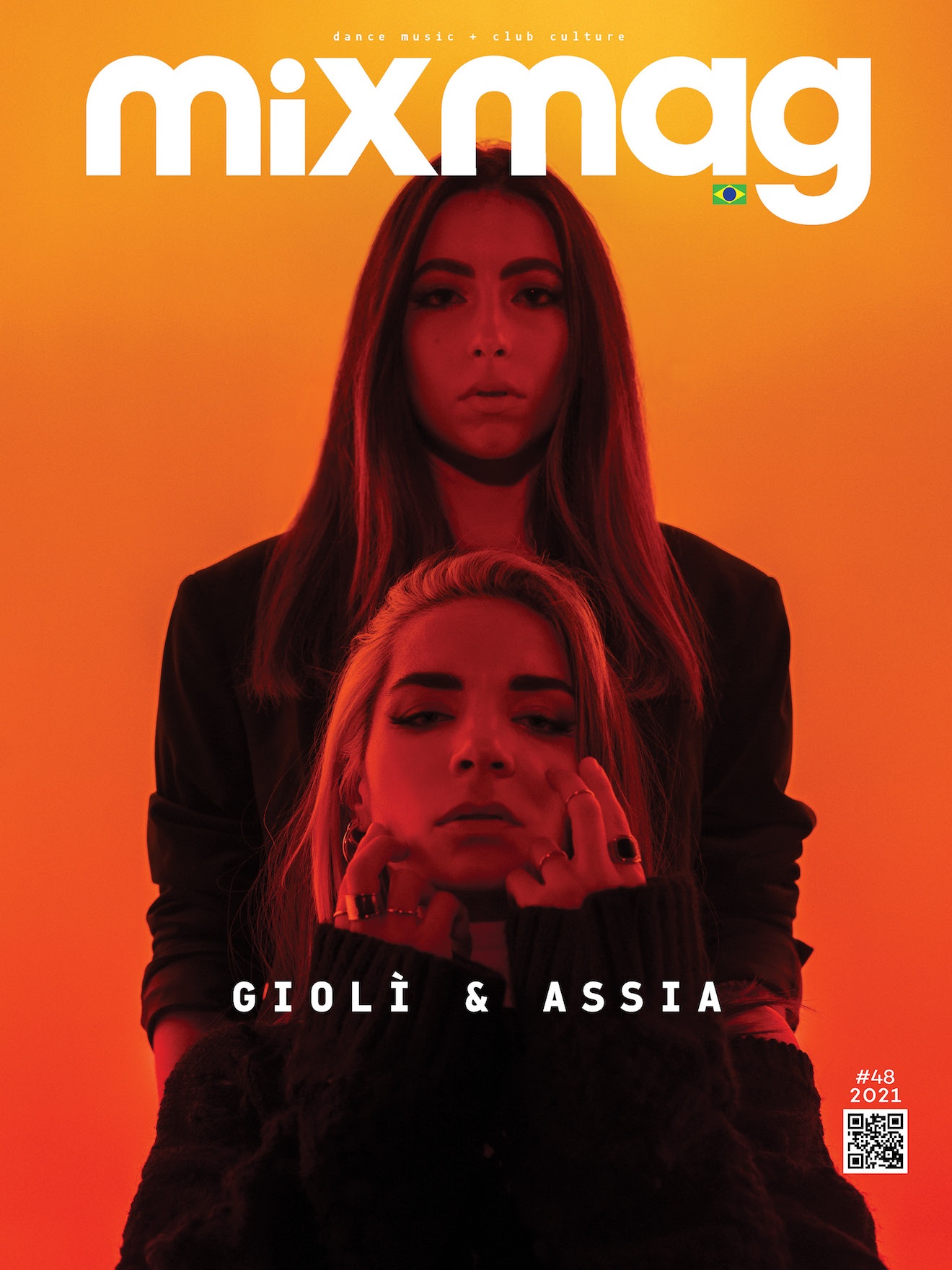 More on Giolì & Assia on:

Next Page