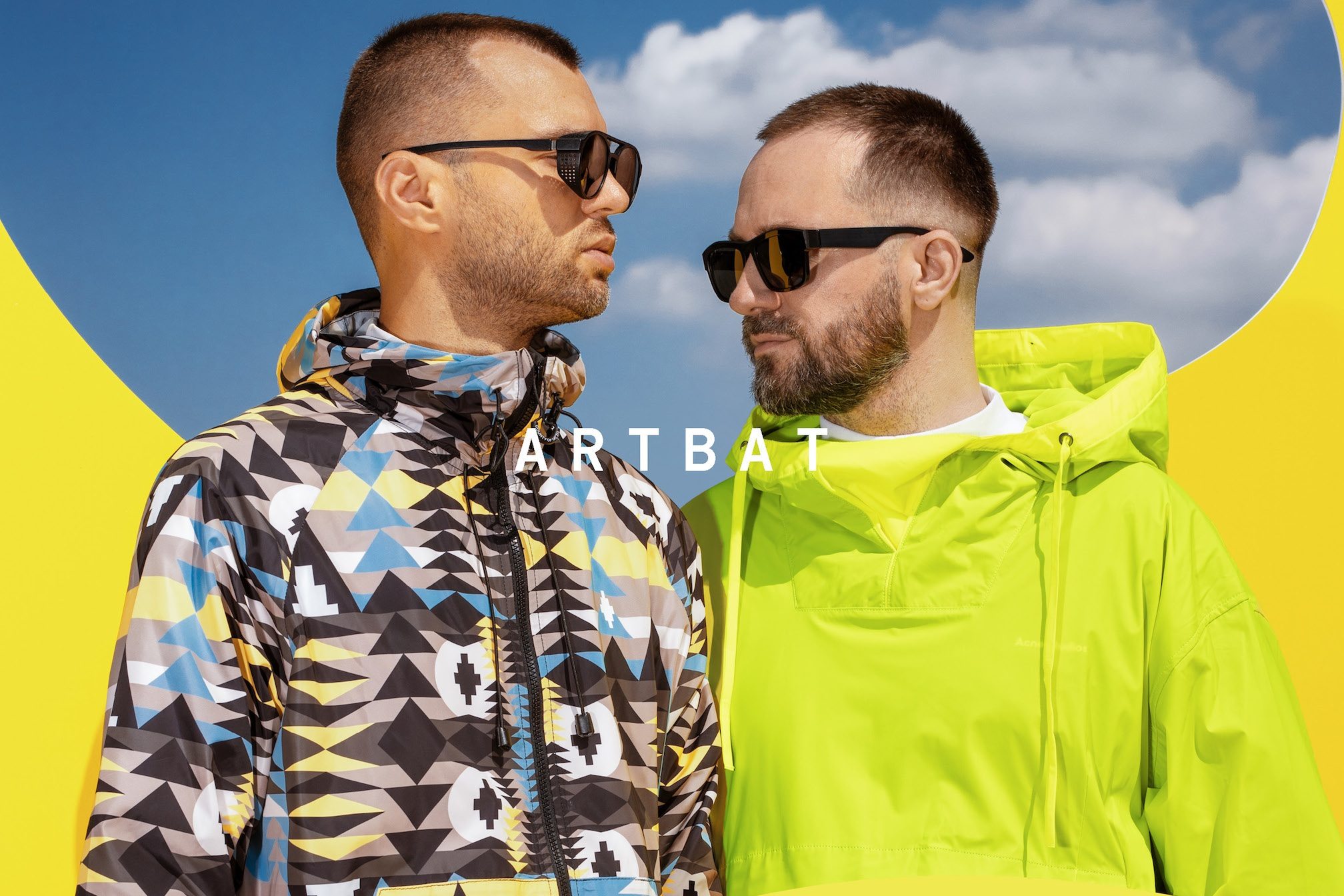 Cover Stars
ARTBAT, from Kiev's underground to the UPPERGROUND (English)
An exclusive interview with techno wizards Artur and Batish
Mixmag Brazil
19 August 2021
ARTBAT, one of the biggest names of modern Electronic Music, has announced the launch of their very own label, UPPERGROUND.
The label's first single is called 'Flame'. It's scheduled to be released on August 27 (2021), day of the label's official launch.
ARTBAT is the duo formed by Artur and Batish, two friends who left Kiev's underground to become one of the most requested artists in the international Dance Music circuit.
Their rise to success began taking flight in 2015 when 'Mandrake', released on Definition Music, caught attention of the scene, receiving support from Richie Hawtin himself.
Years later, in 2019, they were included in the Mixmag Stars of the Year list, reached the top of Beatport sales with number 1 singles and were named Breakthrough Artist Of The Year, by Ibiza DJ Awards.
Other highlights include a sensational set for Cercle at the top of Sugar Loaf (Pão de Açucar), in Rio De Janeiro, plus a Pete Tong 's Essential Mix on BBC Radio 1.
And now they are on the latest cover of Mixmag Brazil – we spoke to the duo days before UPPERGROUND's launch.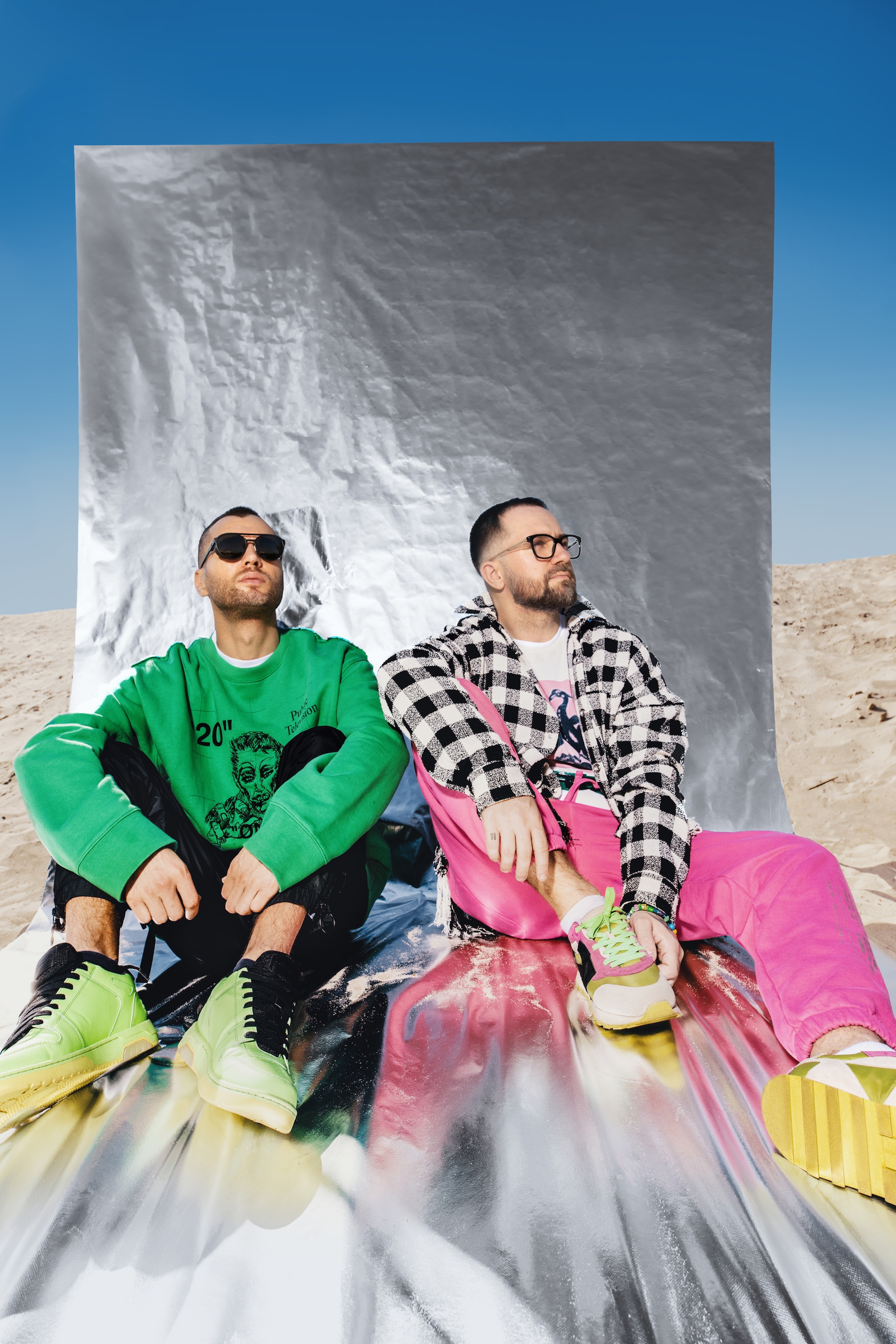 The last 4 years for you guys have been insane, from Unknowns to Beatport No1 sellers. How is that journey been and what have been some of the highlights?
To be honest, it's the most interesting and challenging journey we had. We initially started to make new music together with the wish to represent Ukraine in the electronic music world. It was a really difficult period for our country at the end of 2014-2015.
Most of the time, we spent in the studio, working on new tunes. Our first release 'Mandrake' was released on 31 August 2015 and was directly supported by artists like Richie Hawtin, Maceo Plex and many more.
They played our track around the world in front of huge audiences. By then it was more like a dream become true and we immediately felt that we could contribute to the world of dance music. It makes us feel alive, inspired and happy.
Why is now the right time to start your own new label? And please explain the name of it to us.
There are two main factors: firstly, we released already on our two favourite labels with Diynamic Music & Afterlife. It was a big wish and dream to be part of their community. Luckily we had the opportunity not only once.
And the other main part is that during the pandemic we had enough time to work on new music and could stick head deep in the studio. Searching and working on new ideas daily. Now we feel like having the right tracks to be presented on our own label.
Especially after a worldwide lockdown, we wanted to start and kick off with something fresh, new. It feels like the right time to do so - it's time to fill life again with colours, bright emotions and new feelings.
The name for the label is all-encompassing, it includes several concepts with which we want to associate emotions and feelings that music carries - flight, dream, energy, musical journey without touching the earth.
Also a hint of a mix of underground and spiritual uplift.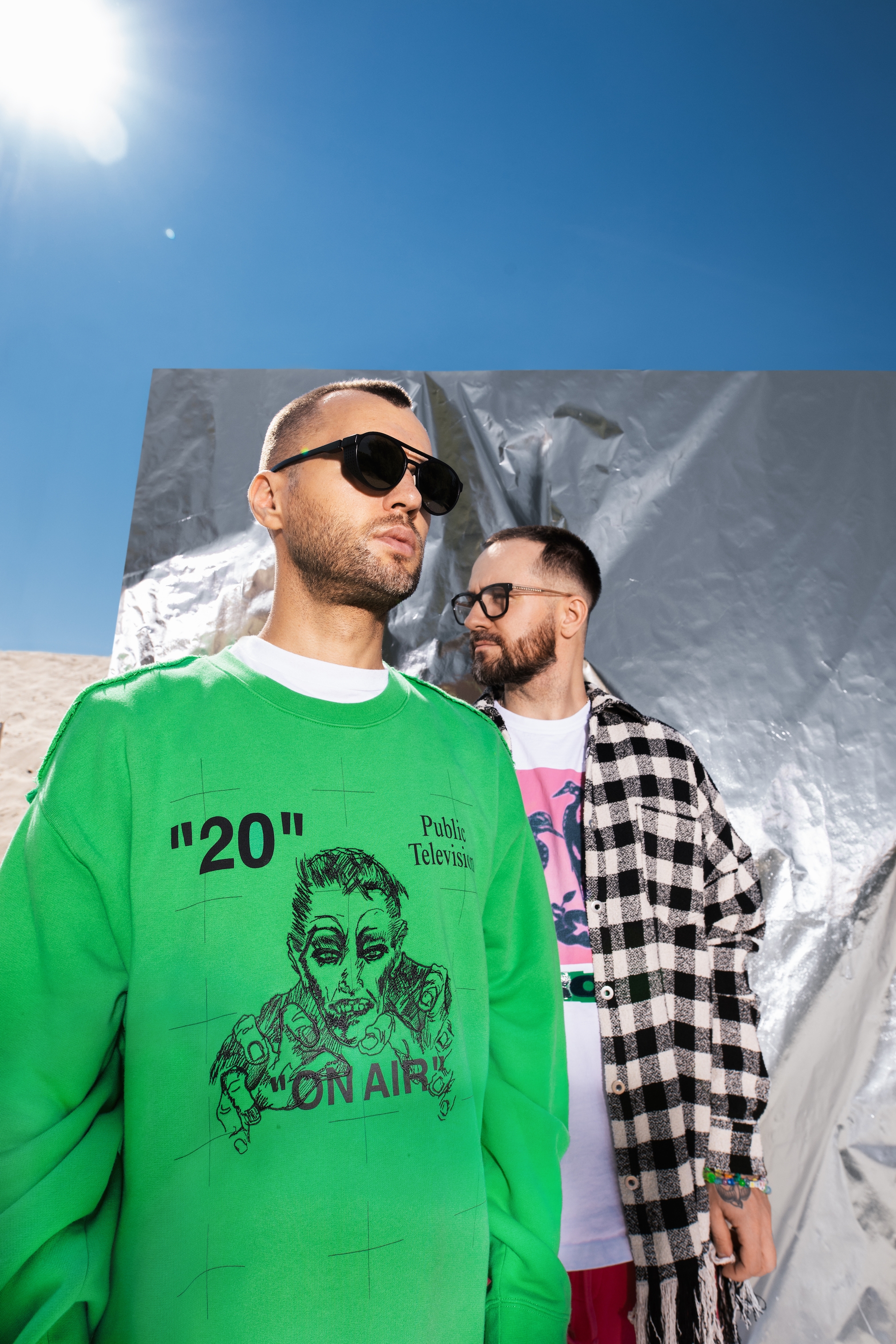 What will be the music vibe? And will you release anyone or just yourself?
The music vibe will be the mix of techno, trance, vocals, sometimes house elements, focusing on deep feelings, with bright musical bursts and emotional impressions.

We want to gather a community on our label, that consists of already known and cool artists and, of course, with new talented artists. We want the music to unite friendship and atmosphere.
As we live in such a visual world now, will format, artwork, and videos be part of it, or will it just be music?
Yes, sure it's important in these days. Digital world is now starting to be almost more important than the physical world.
Videos and visual content become more important and is a complementary part of the music world. We will try to pay attention to this.
But anyway we believe that main emotional experience you will have by listening to music you feel and experience inside yourself, and inner feelings are much richer than external visual manifestations. That's why music will be always the most important for us.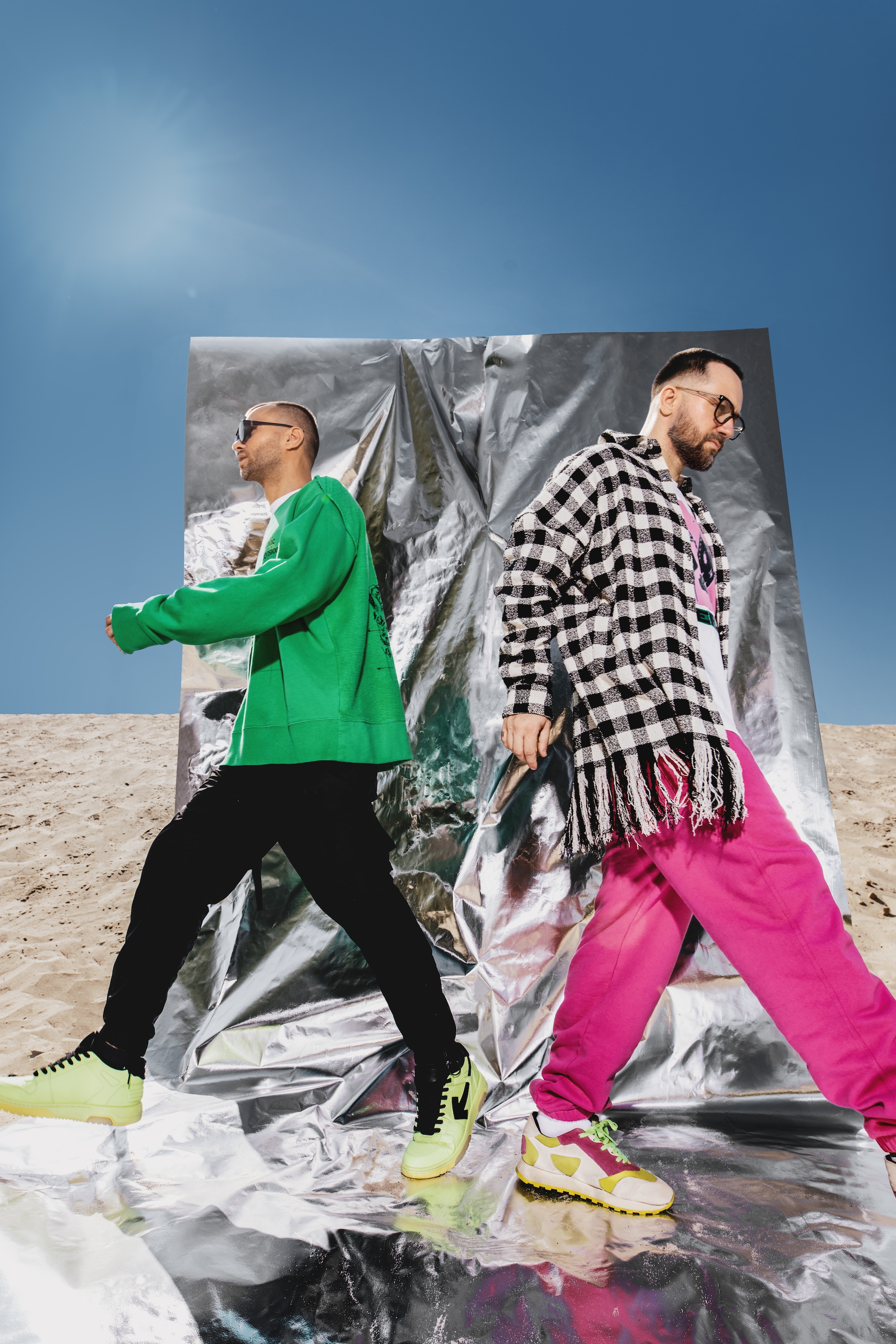 Tell us about the first track on the label and what other music you have coming up for it.
The first track of label is one of our new favourites. It's a mixture of techno and trance, with unusual interesting moves and deep breakdown. It's is about love, feelings, it's called «Flame».
The name of the track carries the symbolism of fire that flares up inside of everyone with feelings of love, passion, carrying the meaning of explosive experiences.

For us music and love are very close, and often the feelings that we want to convey in music are very close to love.
We are currently testing new music on tour. Tracks with a deep emotional sound - a mix of techno and various house genres.
How did the Royksopp remix come about? What was it like tackling such a huge track? Were you nervous?
First and foremost, we are big fans of Fever Ray and Röyksopp. We grew up to this music and it's a special sound with very touching vocals. Having this feelings about music inside us, we are always happy to try contribute something from us to this music also.
It's not about remixing a huge track. It's about to make something more from inside, to give this music a fresh touch and to be heard and danced to by a new generation of clubbers.
We were never nervous about it as it's not a challenge or competition. Purely emotions and feelings. Our contribution to one of the most iconic tracks in dance music. A big honour to us.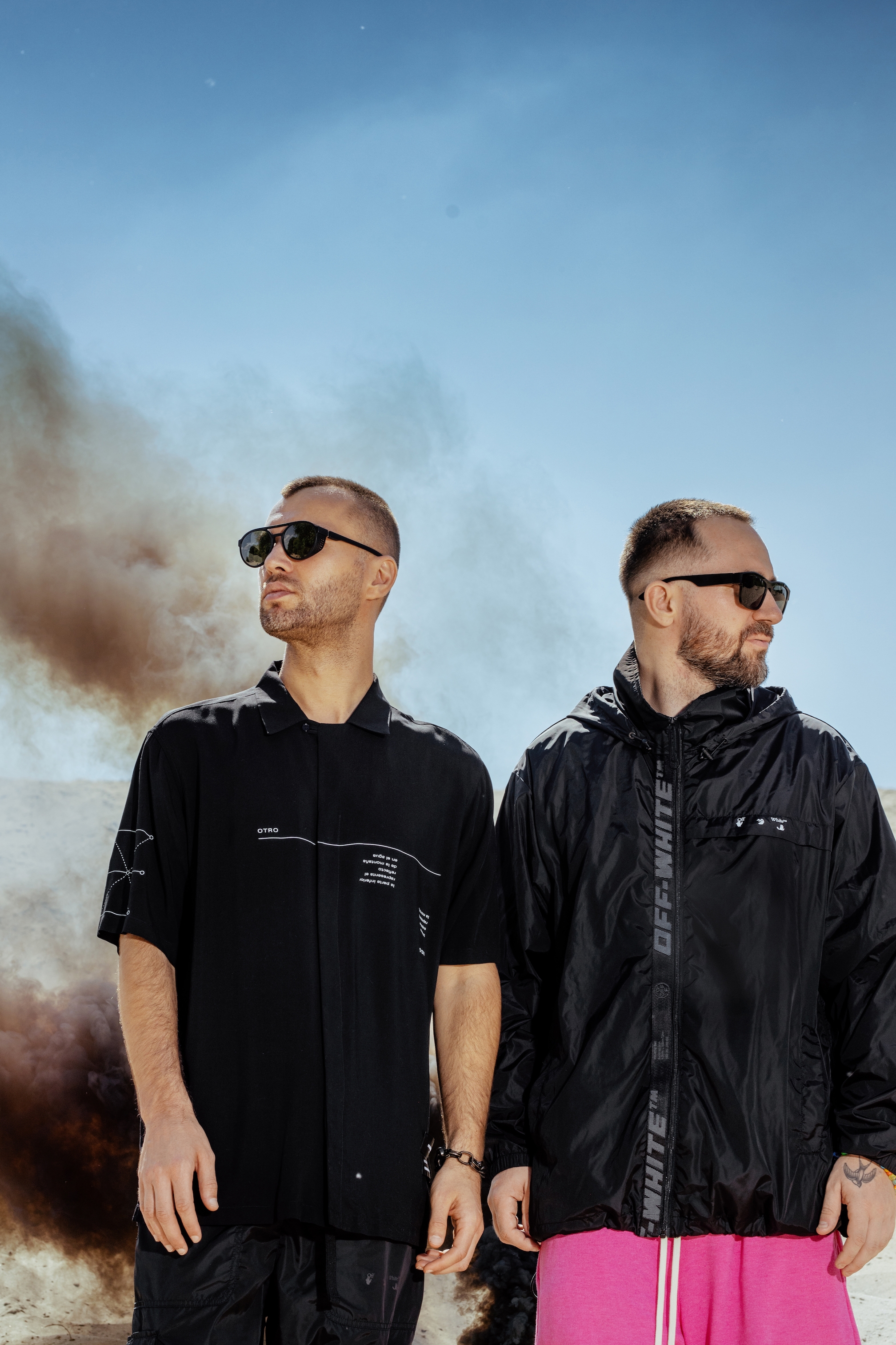 What was it like to return to proper DJ gigs after so long away? What was the standout memory?
Difficult to explain in words, but it is comparable to ecstasy and a sense of bliss. We played in many new cities and events after the covid break.
Almost during all sets we felt goosebumps. It's a feeling you can't compare with anything else. Sharing our music with a emotional audience is something else.
Has the music you make and play, or your attitude to life, changed at all as a result of more time at home, less time on the road?
While listening to music, each of us can find ourselves somewhere very far away in our experiences, feelings and dreams. It doesn't matter where you are physically in this moment, when the music takes us away.
We think that if there have been changes, only in the direction of sensuality, soulfulness, experiences that we try to share behind the decks.
What's next for you, what are you working on, what have you got coming up, what are you looking forward to?
Now we are at a next stage: the launch of our baby label and we are obviously working a lot on music, concepts and ideas for the label.
When talking about something new and next - now it's our own new label and everything connected with it. We can't wait to share all the music with the world.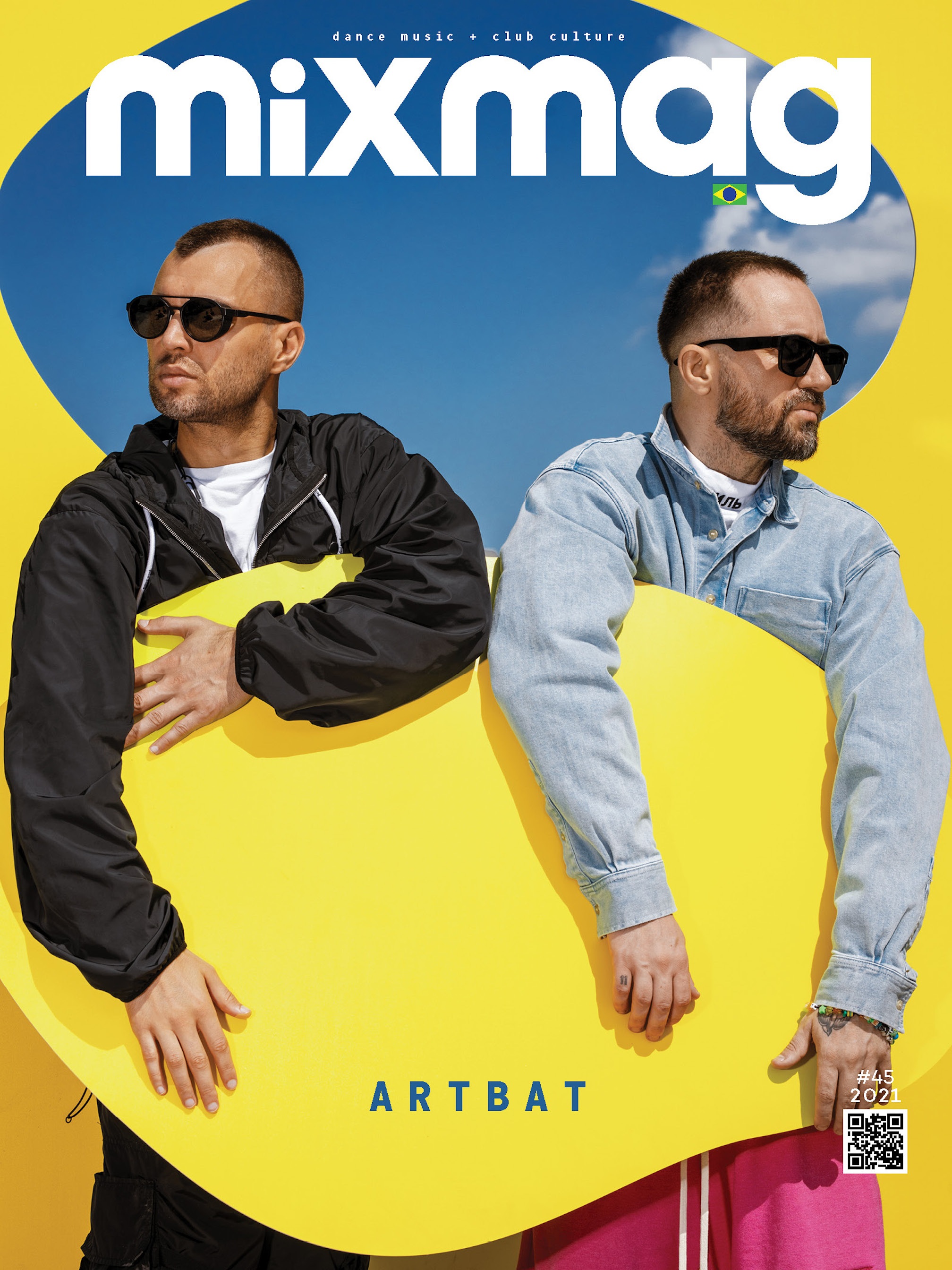 Next Page