News
Dekmantel Sao Paulo anuncia parte da programação 2018
Artistas como Magal, The Hacker e Lust Attraction estao no line up
Mixmag Team
31 January 2018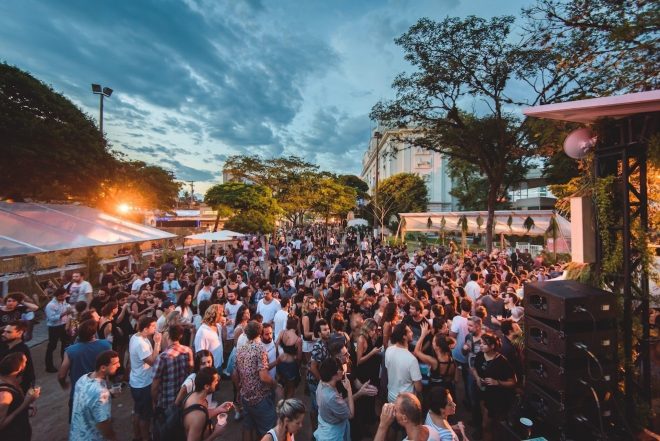 O festival de música eletrônica Dekmantel São Paulo anunciou sua programaçao noturna para sábado, dia 03 de março, no Sambódromo do Anhembi.
A programaçao after-hours do evento fica apenas a algumas quadras do Playcenter, onde o festival acontece durante o dia.
Nomes como The Hacker, Anthony Naples, Lena Willikens, Juju & Jordash, Palms Trax, Midland, Teto Preto, Magal e Lust Attraction estão no line up.
Já a programação diurna promete artistas como Four Tet, Nina Kraviz, Marcos Valle, Maria Rita Stumpf e Jayda G.
Line-up:
Palms Trax & Midland
The Hacker presents Amato (live) Juju & Jordash (live)
DJ Fett Burger
Lena Willikens
Teto Preto (live)
Anthony Naples
Cinnaman
Magal
Lust Attraction
RHR
A venda de ingressos começa na quarta-feira, dia 31 de janeiro.
Mais informaçoes e ingressos: www.dekmantelfestival.com.br
Load the next article...