Stranger Things Lança Trailer Da Nova Temporada
Mixmag Team
7 September 2016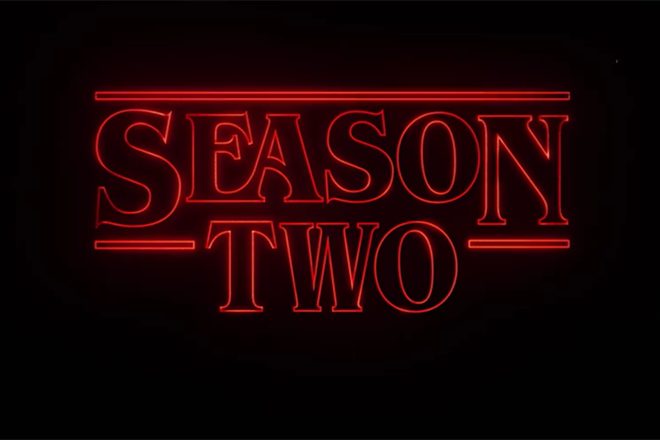 O Netflix anunciou uma nova temporada de Stranger Things para 2017.
A nova rodada já era esperada graças ao enorme sucesso da série com sua trilha sonora inspirada nos anos 80s, produzida com sintetizadores e assinada pela banda S U R V I V E. Até uma performance ao vivo na Polônia já foi marcada para outubro.
O novo trailer não revela muito mas apresenta uma lista de 9 episódios da próxima temporada: 'Madmax', 'The Boy Who Came Back To Life', 'The Pumpkin Patch', 'The Palace', 'The Storm', 'The Pollywog', 'The Secret Cabin', 'The Brain' and 'The Lost Brother'.

No final, a mensagem: "The adventure continues. Stranger Things 2 is coming 2017." Veja o teaser abaixo.
The adventure continues. Stranger Things 2 is coming 2017.

Posted by Stranger Things on Wednesday, August 31, 2016