News
ONG Avisa Público Sobre Pílulas 'Tesla' Com Alto Nível De MDMA
Mixmag Team
7 September 2016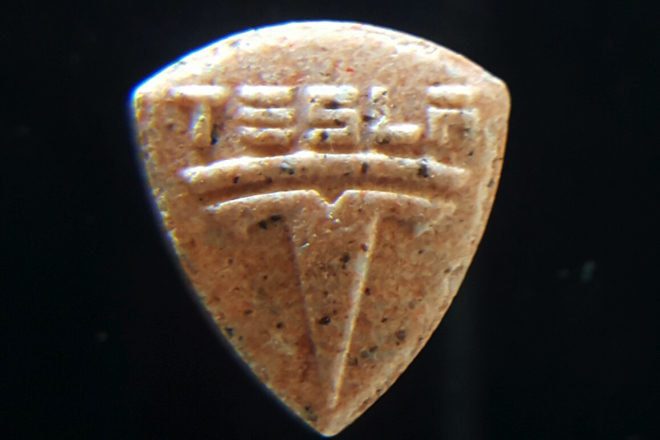 A ONG The Loop identificou um lote de pílulas de cor laranja e logomarca 'Tesla' com altíssima concentração de MDMA: 240mg por unitário. As pílulas com a marca automotiva, tambem brilham no escuro.

Os resultados, obtidos em testes realizados pela Safer Party em Zurich, foram divulgados através das redes sociais visando alertar o público em geral sobre os perigos do uso de tais pílulas.
No Twitter o The Loop avisou: "Super fortes Teslas laranjas testadas pelo The Loop em festivais de UK & Safer Party em Zurich - c.240mg MDMA - cuidado!"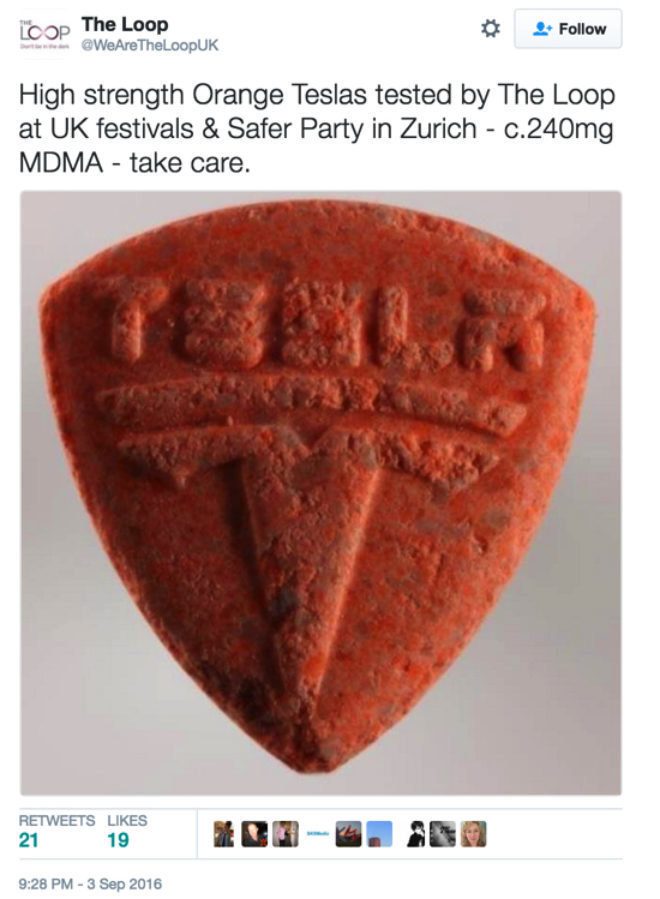 O primeiro teste de drogas, organizado pela ONG The Loop, foi utilizado em um evento de música no Reino Unido em julho desse ano (2016) com apoio da Prefeitura e da polícia.

Em agosto, o famoso club Londrino Fabric foi fechado após duas pessoas morrerem por overdose, chamando atenção internacional sobre o uso recreativo de substâncias ilegais.