Lists
Burning Man: veja 10 fotos impressionantes
Mixmag Brazil Staff
12 July 2016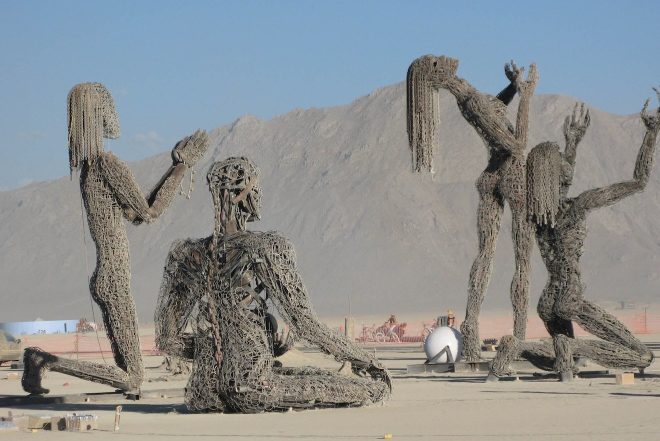 O Burning Man é um festival de música e arte que acontece todos os anos no Black Rock Desert, em Nevada.
Ao estilo Mad Max, mais de 50.000 pessoas do mundo todo viajam ao deserto para curtir e se integrar em comunidades artísticas das mais variadas formas, onde o inusitado e livre expressão são a regra geral.
Uma verdadeira cidade se forma (já chegou a receber 69.000 pessoas em 2013), veículos mutantes, gente muito louca, exposições, shows de rock e de música eletrônica.
Assim como a cidade é formada do nada, ela desaparece ao final de cada edição do evento, sem deixar nada para trás.
Let the man burn!

E tem um pessoal desenvolvendo uma instalação de arte com um Boeing 747 para o Burning Man 2015.
É o Big Imagination 747 Project. A instalação está sendo desenvolvida por mais de 100 voluntários no Deserto do Mojave.

A iniciativa é da The Big Imagination Foundation, uma organização sem fins lucrativos que vai levar a aeronavpara o deserto esse ano.
O objetivo dos caras é "transportar o público de muitas formas, levar a galera não só de um ponto A para um ponto B, mas tambem de fora para dentro da própria pessoa".
Veja o video do projeto para saber mais!

Load the next article