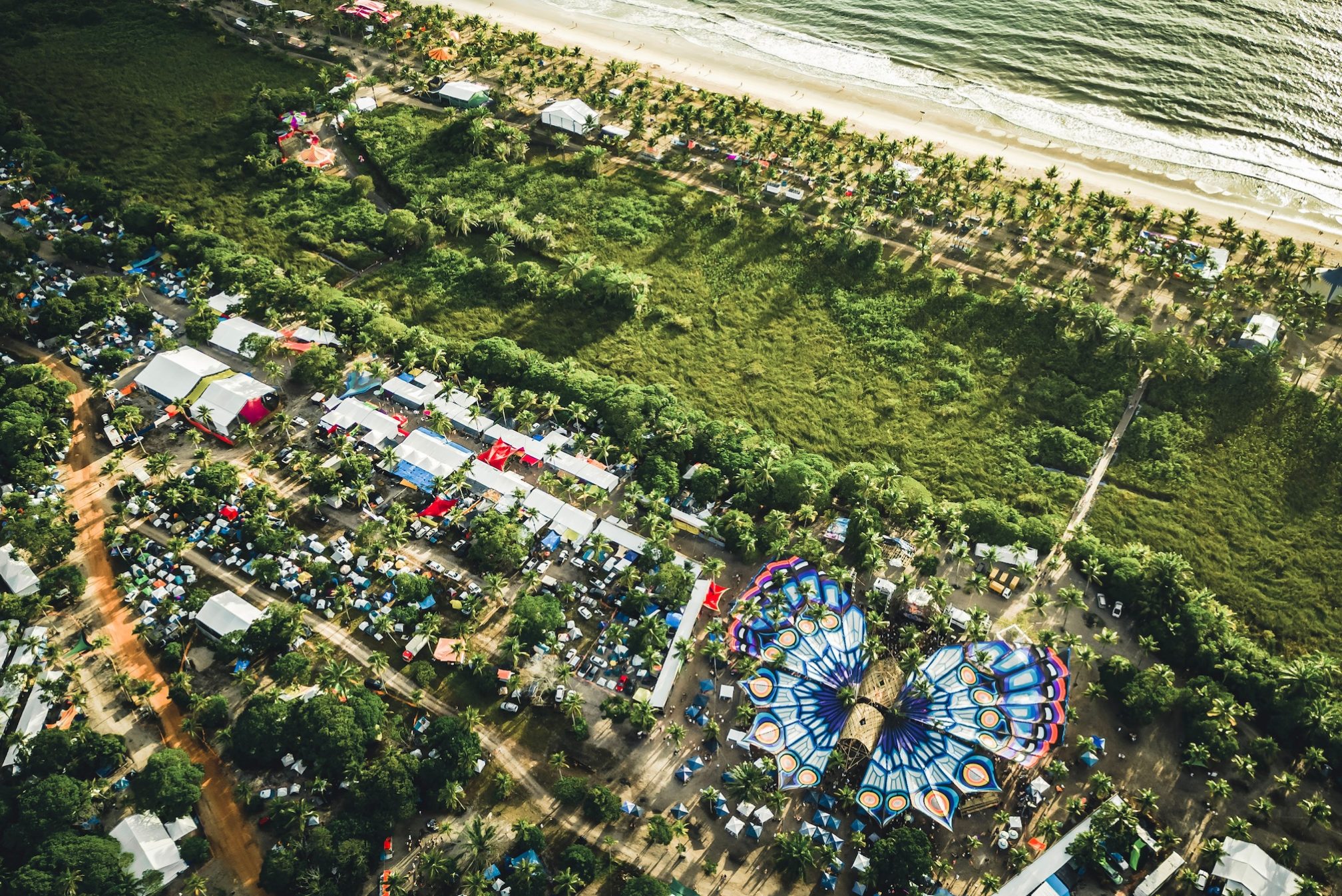 Cover Stars
BĀSSAAR: get to know the all new Dance Music Passport
An all-in-one solution to everything dance music powered by blockchain technology. Learn more!
Marllon Eduardo Gauche
7 November 2023
When the wave of NFTs emerged, in mid-2021, one of the markets that saw the most potential in the use of "Non Fungible Tokens" was electronic music, to this day there are still several companies in this space continuing to champion blockchain.
Now, a new platform wants to seize the moment, maximize NFTs' potential and change the paradigm of ticketing within the industry. This is Bāssaar, your dance music passport.
In short, Bāssaar's platform aims to mitigate the problems that perpetuate the industry such as the lack of transparency in ticket issuance, middlemen or hidden fees, and access to event tickets in foreign countries.
It is worth emphasizing that despite the various benefits for ravers, an even greater opportunity lies for event promoters. A digital and secure end-to-end platform to manage all aspects of their inventory from bar tabs to coat-rooms, frictionless experience, and exclusive benefits to loyal dance floor warriors. bāssaaar is dance music's passport.
To understand better, we asked Julio Luque, founder & Executive Producer of Bāssaar, some questions. Read on!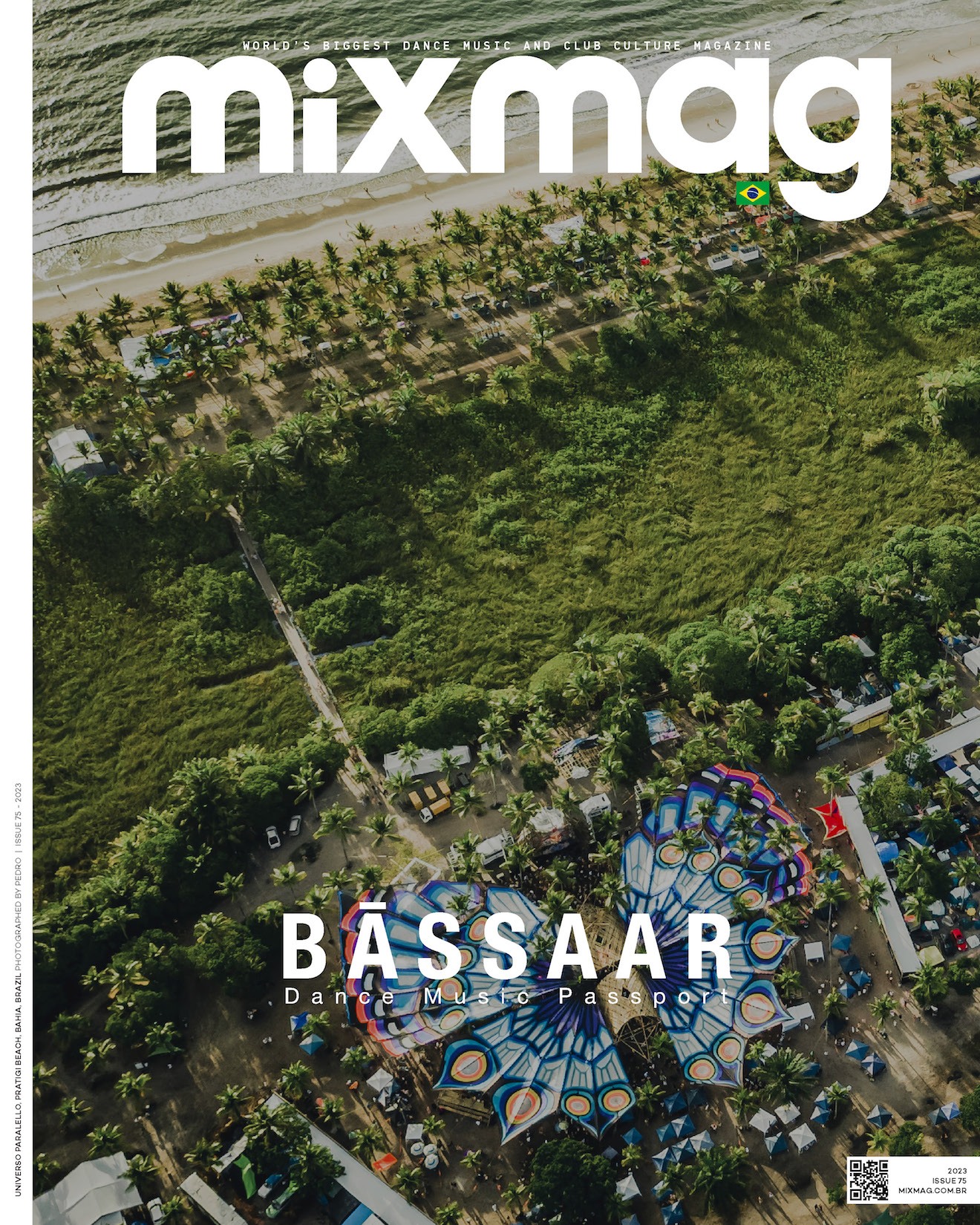 Hello, Julio! The NFT market enjoyed great euphoria in 2021, but it seems to have lost people's attention lately. Even so, Latin America occupies a large share of this market... but the question is: what was the factor that motivated the idealization of this project? Since there is still uncertainty about how NFTs will be used in the future…
We don't expect the blockchain industry to go back to 2021's profile picture craze nor would it be in the best interest of the industry. In its 2021 peak, electronic music represented 70% of music NFT projects, a market report released earlier this year revealed that 40% of Music NFT projects in Latin America were focused on electronic music.
There's a synergy between dance music and Web3 (internet data stored on-chain i.e on a blockchain network instead of traditional internet servers) maybe it's the underground and cyberpunk beginnings of it all. At the end of the day, it's always been about the music.
Electronic music has no borders yet the industry has become hostage to outdated technology, we've made dance music's passport for those who want to explore every dance-floor and explore the realms of the bazaar of bass.
Latin America had to adopt blockchain technology as a necessity, our region is plagued with volatile currencies so cryptocurrencies provided a more stable financial system and a paradigm change to the toolkit for artistic projects.
While we don't operate as a traditional blockchain protocol, Bāssaar-Radio is open for everyone to enjoy yet our joint ticketing marketplace (primary and secondary/resale) is fundamentally built upon NFTs (Non-Fungible Tokens) so our roots are deeply embedded in blockchain technology.
We believe that blockchain technology will certainly be a reality in the future, as transactions made through it are faster and more transparent, guaranteeing protection and easy tracking. In your case, all these aspects will be part of the platform as a whole, correct? What other advantages do you see?
We are confident that blockchain will disrupt every facet of logistics and as a such, bāssaar is a ticketing platform with a joint-marketplace and an integrated wallet to ensure a frictionless experience through NFTs.
The special ingredient of NFT tickets lies in the use of smart contracts (computer programs that execute specific commands after certain conditions are met). These new smart tickets can hold coat room information, deploy cashless payments and even a loyalty rewards program.
Our in-house wallet delivers safe storage for your payment details and tickets and all your tickets, Bāssaar is an all-in-one solution to everything dance music.
There are many issues with tickets in our industry, from festival tickets being oversold to fake tickets at the gate, these circumstances are eliminated thanks to blockchain technology, by setting a fixed amount of tickets on the blockchain and creating a platform where organizers can benefit from the tickets selling in the primary marketplace & resale marketplace safely, all thanks to NFTs and smart contracts.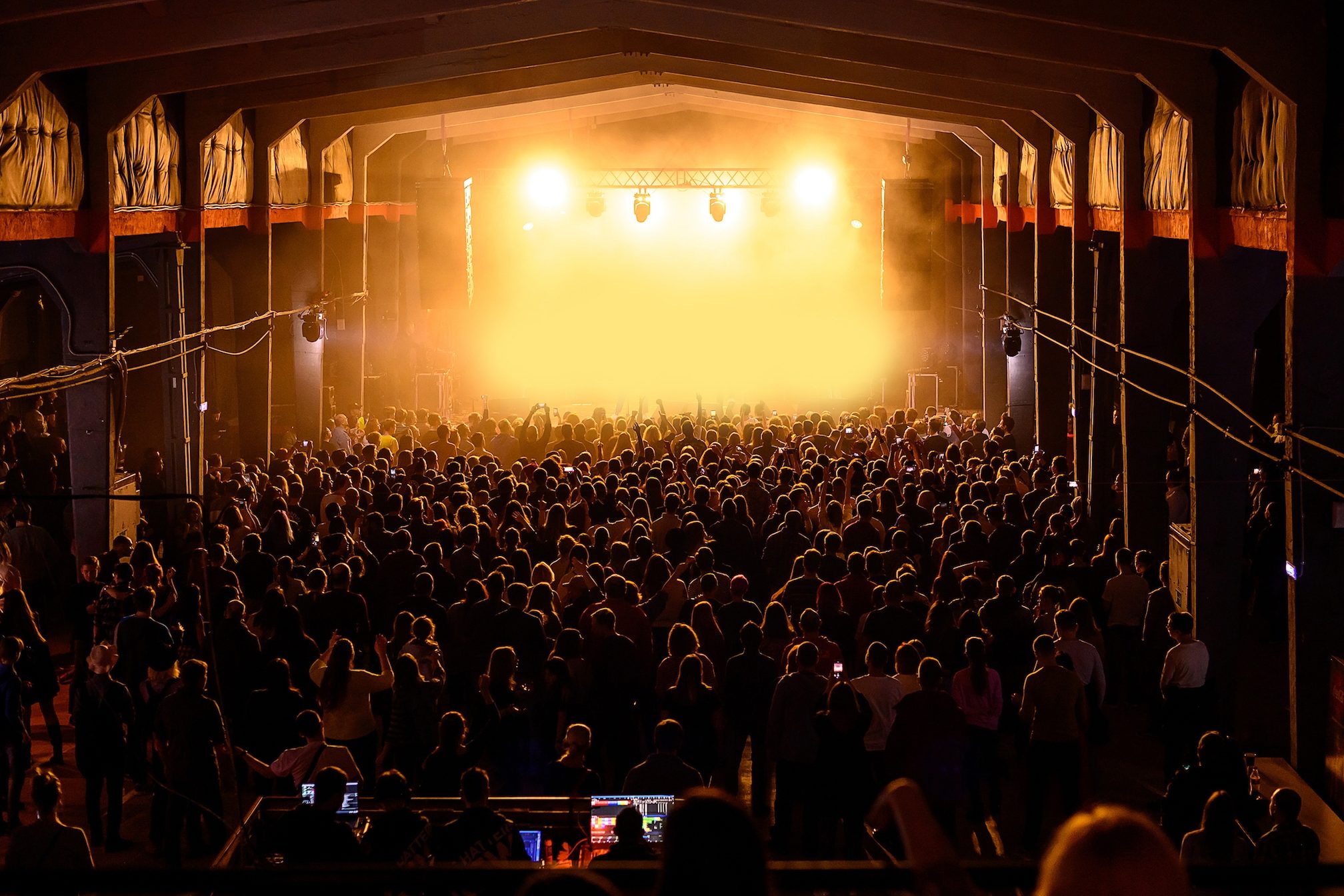 "There's a synergy between dance music and Web3. Maybe it's the underground and cyberpunk beginnings of it all"
This entire ecosystem will be powered by a unique token collection called Bāssaar ciphers, correct? And for the launch of the project, a limited number of these tokens will be offered. From what we understand, those who purchased will have access to experiences and benefits that future subscribers won't have, is that it? What are these differences between those who acquire Bāssaar ciphers?
These "OGs," hold the power to shape Bāssaar's vision and will have priority access across our ecosystem; they will receive early releases and exclusive drops from our upcoming record label. Each cipher is a membership key for the SYNTHDKT (syndicate + synthethiser); there are only 5,000 membership keys.
Furthermore, each cipher acts as a priority access pass to both our Conference and Festival in 2024. In essence, its value lies in the lifetime benefits, such as subscription to our in-house Radio and software's premium features, priority access in our bigger events as exclusive lounges, shorter queues, reduced ticket prices and exclusive benefits from our upcoming record label.
Within the platform, will the public be able to check out all the events around the world from listed organizers? For example, someone living in Brazil will be able to buy a ticket to a festival in Europe directly through the platform easily and quickly, is that it?
Exactly. The same outdated technology in modern tickets is responsible for depriving international travelers when purchasing tickets to a event outside their home country due to outdated payment processors, this was the inspiration to develop this project.
At Bāssaar we offer a seamless one-stop-solution for everything dance music. Users will be rewarded by our loyalty point system for reviewing venues and festivals, these tokens can be exchanged for tickets to their favorite events, physical or digital merchandise.
Our loyalty points system will also reward promoters for delivering world-class experiences, these points can be redeemed for conference tickets, promotional boosts, subscription price reduction and even free seasonal bundles.
"The search" is so important to electronic music's culture, listening to a new producer at home, going to a club-festival for the first time and discovering your new favorite artist; traveling is a key part of the bāssaar experience and explorers need a proper travel partner, dance music's passport.
Users will have access to every dance-floor in the world, a bazaar of bass & dance where they can buy or exchange tickets and promoters-artists are fairly rewarded.
In addition to the marketplace, there is also a radio. How will it work? And what will be the benefits for those who choose only this type of subscription?
Our radio station has been live since the first half of the year and we are currently in our third season, it's the heart and soul of the project. In the near future our ecosystem will include live events as radio showcases, live video streams and a newsletter.
Similar to our marketplace, we offer freemium and subscription-only access. The subscriptions' benefits are reduced service fees in the marketplace, access to our live-streams, free tickets, exclusive events and upcoming exclusive newsletter focusing on technology, fashion and music.
Bāssaar Radio is the first brainchild of our Media House. At the moment, techno has been the recurring genre in our music catalog but we will expand into drumNbass and psytrance as major components to our programming. Bāssaar lies at the intersection of art & technology, it's really the foundation of our ecosystem, providing a sonic think-tank exclusive to dance music and open to endless musical exploration.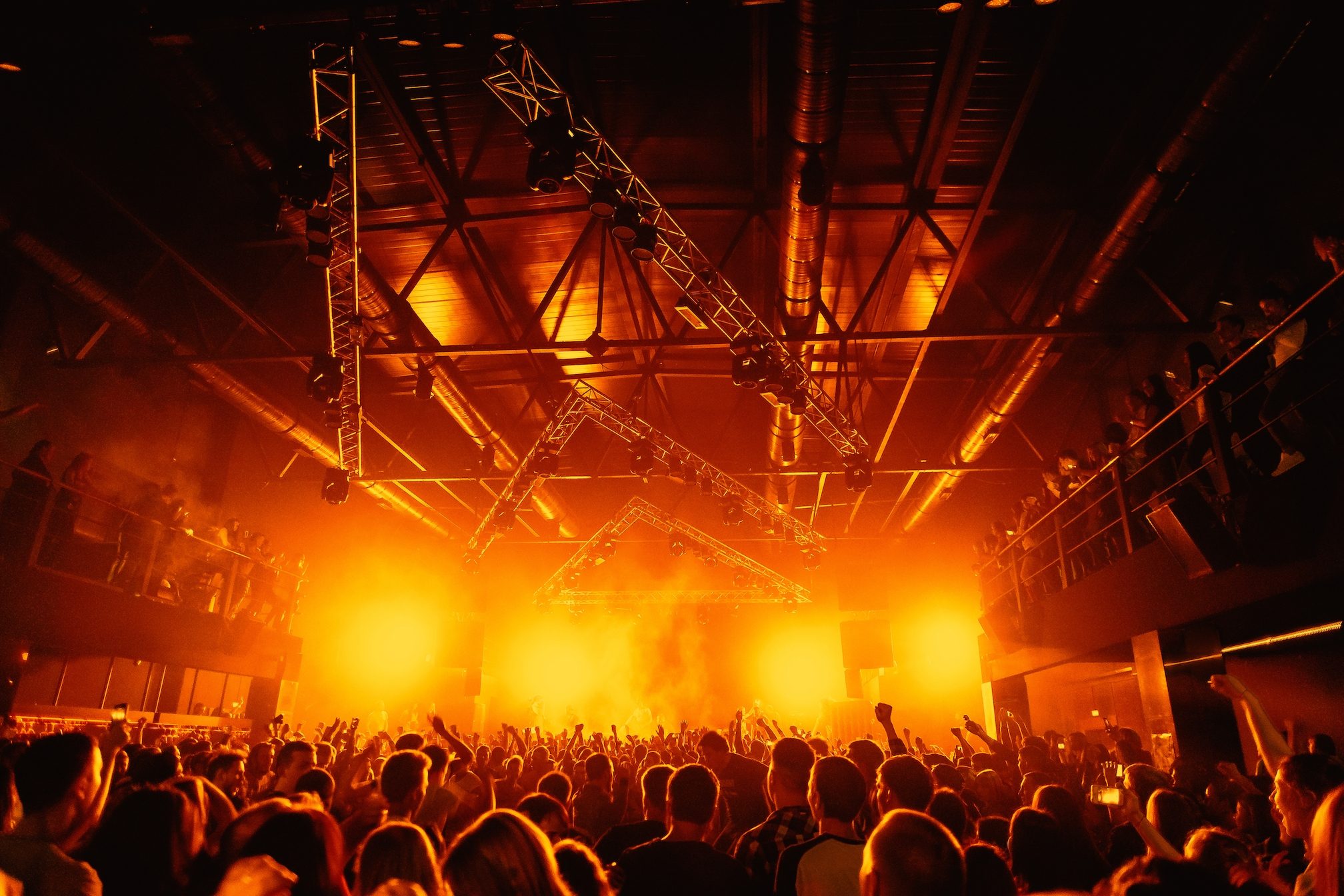 "The special ingredient of NFT tickets lies in the use of smart contracts"
Afterwards, both the end public and event producers will also have access to a marketplace and an e-wallet, where they can choose a monthly or annual subscription to access exclusive resources. What will be the value and what kind of benefits will these subscribers have?
Bāssaar is a tool for both the underground collective or international organization, our goal is to provide a world class tool-kit for all promoters at no charge, having access to our basic features such as ticket & payment method storage, purchase and resale of tickets and access to our loyalty points program. At the end of the day it's the underground's sonic algorithm that fuels our music so we offer a free-of-charge version of our platform.
Our premium suite delivers cutting-edge tech, exclusive content, networking events, inventory management, mobile point-of-sale as well as cashless-payments, personalized smart tickets and our industry driven newsletter, this access tier is for the promoter looking to for end-to-end creative control on his events and deliver a seamless experience. Our educational content and networking events are aimed at elevating the Latin American market from scene to industry.

From what we understand, the platform will have a global presence and will promote major events and festivals, but it will also have space for local scene movements, right? The radio will even host some nights with emerging talents… tell us more about this concern in paying attention to local scenes and if there is any type of "filter" in relation to the type of event?
As dance music's passport, we are a portal to every dance-floor in the world and pride ourselves in providing a "sonic think tank" for emerging talent, our ethos stems from exploring the unknown.
Local scenes are the backbone of electronic music, the key to the underground's algorithm and our platform is an experimental space for music, there is no filter at our events- no bullsh*t, just music.
We imagine that you are also concerned about the issue of sustainability. That said, how can bāssaar aim to reduce environmental impact and collaborate with more environmentally friendly actions?
Yes, there's no way around it and we can't afford to drag our feet anymore. Coordinated collective actions are key to reducing carbon emissions. It is no secret that our industry is responsible for a lot of these emissions and still resorting to wasteful practices.
The two initial issues we aim to address are the use of single-use plastics and developing environmentally-friendly travel solutions to our events. Our commitment to preserving biodiversity through a more sustainable music industry is really the beginning, we will be releasing several green initiatives as part of our impact fund.

Both our Conference in Mexico and Festival in Brazil will be the testing grounds for these initiatives, these events will be zero-waste ecosystems and open the door for more sustainable travel solutions, our fund aims to provide attractive solutions to modern problems through music. Reducing carbon-emissions is everybody's responsibility and our events can open the door for a more sustainable music industry.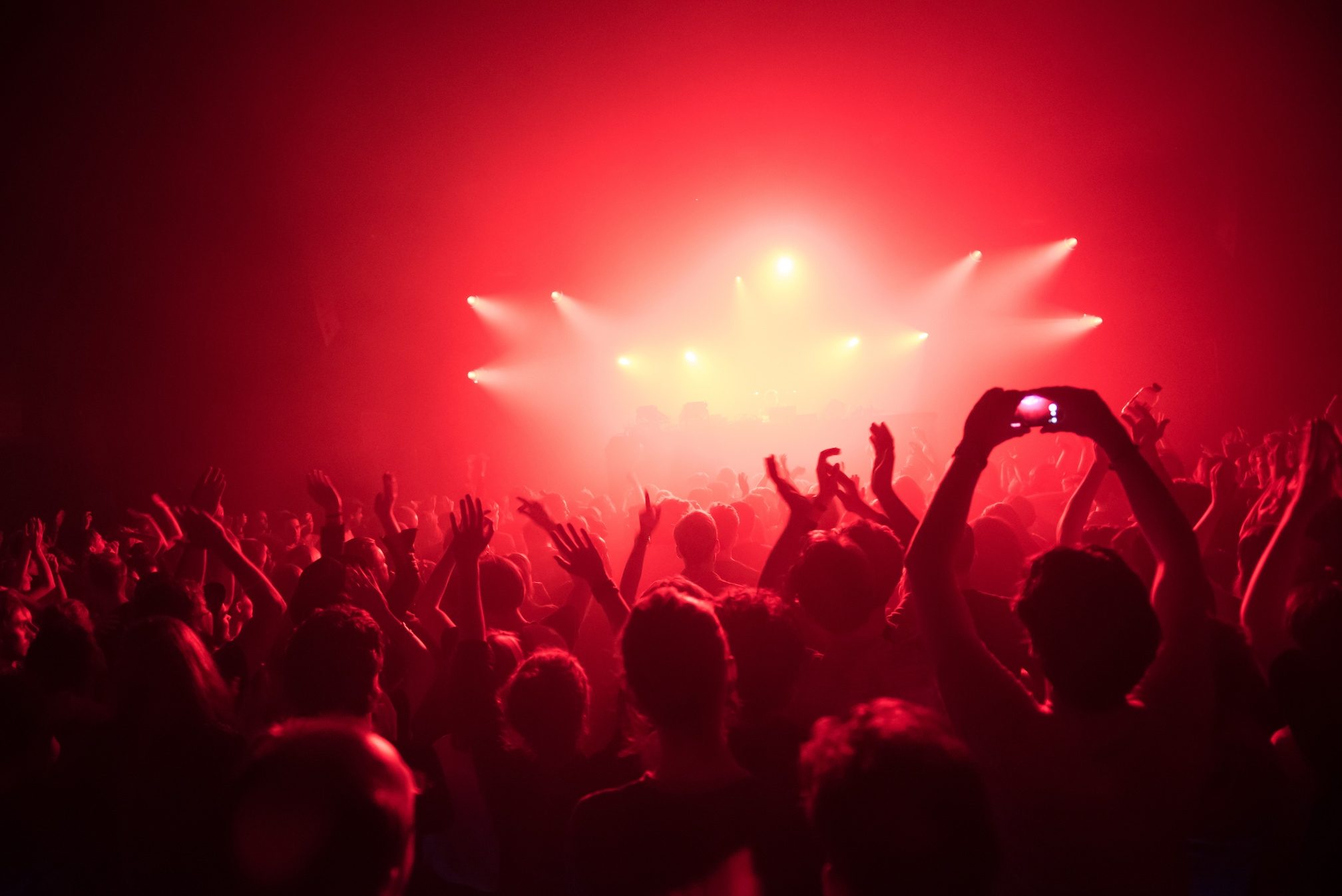 "At Bāssaar we offer a seamless one-stop-solution for everything dance music"
As you said, in the planning for the future, there is also a conference to be held in Mexico, in addition to a tour in Latin America that will pass through Brazil, Colombia, Argentina and Panama, where this entire ecosystem can be tested and proven. Do you have some date in mind? What can you tell us about both the conference and the festival?
Latin America is Bāssaar's birthplace and it will be the first stop of our tour. These showcases are a gateway for new users to experience our platform and help build its foundation, the initial events will take place in the first half of 2024.
Members of the SYNTHDKT will have priority access to the radio showcases, industry conference and music festival through their cipher. Think of the Festival and Conference as the Yin and Yang of Bāssaar, a nexus for art and technology.
The region has to evolve from "local scene" to industry, allowing artists to live-off their craft, develop Latin America as a premiere nightlife destination and provide the tools for the upcoming generation.
The Conference will focus on the region's industry, with panel discussions on emerging technology, sustainability and educational workshops for promoters/producers, the Conference is scheduled for mid 2024 and will take place in Mexico City.

The festival will take place at the end of the year in Brazil and will bring together the best Latin American talent across the entire electronic music spectrum, we will feature the region's top rising techno, psytrance and drumNbass artists.
The radio will also tour Asia. Do you see this market as having growth potential when we talk about electronic music? What are the points that draw the most attention to direct efforts on this continent as well?
Asia as a continent has been a driving force of blockchain's adoption and musical exploration, similar to Latin America the electronic music scene has really grown over the past couple of decades.
People often forget about India's influence in electronic music as the birthplace of psytrance, the region has a thriving drum 'n' bass scene too so it's always been atop of our list to explore the continent.
The region is also very important to our future plans, especially for our upcoming record label's inaugural tour. We cannot give out any more details but we plan on showcasing our ecosystem in Thailand, Japan and India in 2024. SYNTHDKT members will receive further details soon.
Is there anything else you would like to add?
Subscribe to Bāssaar's newsletter and secure one of the first 200 coveted Ciphers at a can't-miss discounted price, get your dance music passport now!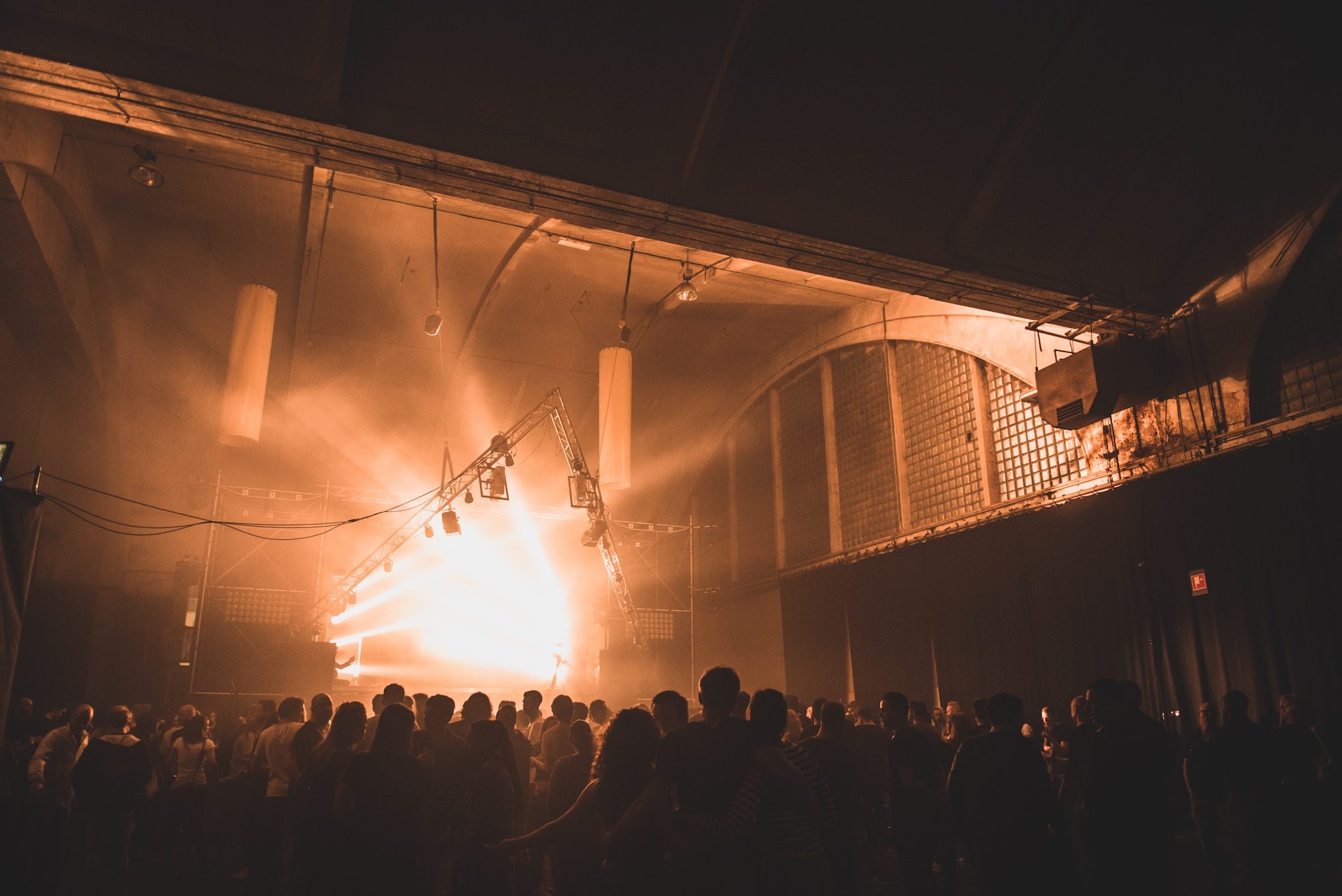 "Latin America is Bāssaar's birthplace and it will be the first stop of our tour"
Next Page