News
Tracklist de novo album do Gorillaz vaza na web
19 faixas já foram registradas
Mixmag Team
20 March 2017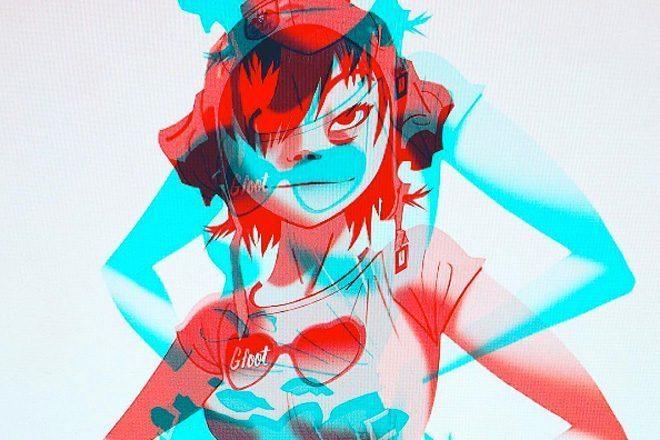 Grace Jones, De La Soul e Peven Everett estão entre os artistas colaborando no novo album do Gorillaz, de acordo com o site sobre música Has It Leaked.
O novo album da banda deve sair em breve e o que se sabe com certeza é que 19 tracks deles foram registradas na Phonographic Performance Limited.
Outros nomes que tambem estão no circuito Gorillaz: Kelela, Popcaan, Danny Brown, Pusha T e o cantor r'n'b Anthony Hamilton.
Ainda não se sabe a data de lançamento do album, mas Damon Albarn confirmou recentemente que o trabalho já foi concluído.
O Gorillaz tambem divulgou recentemente seu Demon Dayz Festival, que deve rolar em junho no Dreamland Margate.
Veja o suposto tracklist abaixo.
Andromeda (Feat. D.R.A.M.)
Ascension (Feat. Vince Staples)
Busted And Blue
Carnival (Feat. Anthony Hamilton)
Charger (Feat. Grace Jones)
Circle Of Friendz (Feat. Brandon Markell Holmes)
Halfway To The Halfway House (Feat. Peven Everett)
Hallelujah Money (Feat. Benjamin Clementine)
Interlude: Elevator Going Up
Interlude: New World
Interlude: Penthouse
Interlude: Talk Radio
Interlude: The Elephant
Interlude: The Non-conformist Oath
Intro: I Switched My Robot Off
Let Me Out (Feat. Mavis Staples & Pusha T)
Momentz (Feat. De La Soul)
Out Of Body (Feat. Kilo Kish, Zebra Katz & Imani Voshana)
Saturnz Barz (Feat. Popcaan)
Sex Murder Party (Feat. Jamie Principle & Zebra Katz)
She's My Collar (Feat. Kali Uchis)
Strobelite (Feat. Peven Everett)
Submission (Feat. Danny Brown & Kelela)
The Apprentice (Feat. Rag'n'bone Man, Zebra Katz & Ray BLK)
Ticker Tape (Feat. Carly Simon & Kali Uchis)
We Got The Power (Feat. Jehnny Beth)
Load the next article...